Age: 23
Height: 169 cm
Measurements: 34 in - 27 in - 37 in
"I played soccer a lot during my childhood."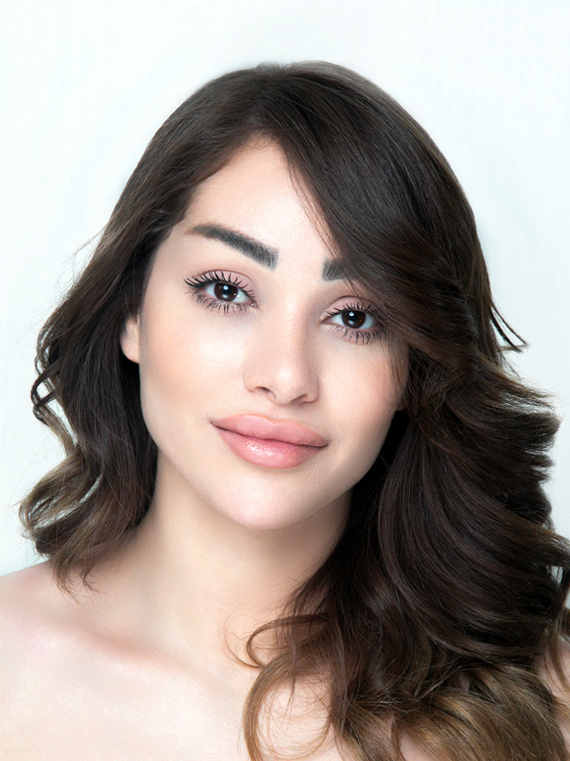 DESCRIBE YOUR CHILDHOOD/GROWING YEARS
It was a joyful childhood with my parents.
WHAT IS YOUR MEMORABLE MOMENT?
I went with my friend to visit her house at 9 years old without telling my mother and so my parents called the cops.
ANY SPECIAL STORIES OR FACTS ABOUT YOUR FAMILY?
My father has a very lovely voice and my mother is an excellent cook.
WHAT IS THE MOST UNUSUAL THING YOU HAVE EVER DONE?
I challenged the habits of my society and worked as a model.
I always help orphans by creating events and bring them presents and joy.
WHAT TIPS CAN YOU SHARE TO PROMOTE ECOTOURISM & CLIMATE CHANGE?
I advise that all cars around the world to be electric motor vehicles.
WHAT MAKES YOU PROUD OF YOUR COUNTRY?
Syrian drama and actors are astonishing.
WHAT CAN YOU PROMOTE ABOUT YOUR COUNTRY?
Ecotourism is wonderfull in Syria, as well as medicine.
WHAT TRIVIA ABOUT YOURSELF WOULD YOU LIKE TO SHARE?