Age: 21
Height: 172 cm
Measurements: 85 cm - 64 cm - 87 cm
Profession: Fine Arts Student
Hometown: Bern
Language/s Spoken: English, German and Spanish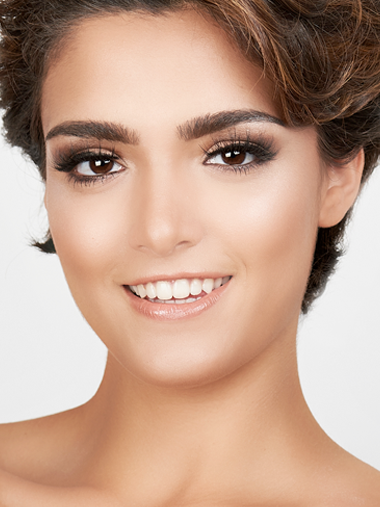 DESCRIBE YOUR CHILDHOOD GROWING YEARS (8-13 YEARS OLD)
I was a sporty child. I used to dance ballet for 4 years and still play Tennis. I sew my first dress with my grandma when I was 14 years young.
ANY SPECIAL STORIES OR FACTS ABOUT YOUR FAMILY?
Once my mother told us a special story. When my grandmother was 15 years young, her older brother had to go to war. After three years when the war was over he'd never returned. The family looked for him through the red cross. Without success, he could not be found. So everyone thought he had fallen in the war. When he suddenly stood in the doorway after five years, the whole family was unbelievably happy. He spent those five years working in mines.
WHAT IS THE MOST UNUSUAL THING YOU HAVE EVER DONE?
I left my family and friends behind when I was 15 years young for the opportunity to study and play Tennis in England.
WHAT MAKES YOU PROUD OF THE COUNTRY YOU ARE REPRESENTING?