Age: 25
Height: 179 cm
Measurements: 87 cm - 66 cm - 87 cm
Profession: Model
Hometown: Kungsbacka
Language/s Spoken: Swedish and English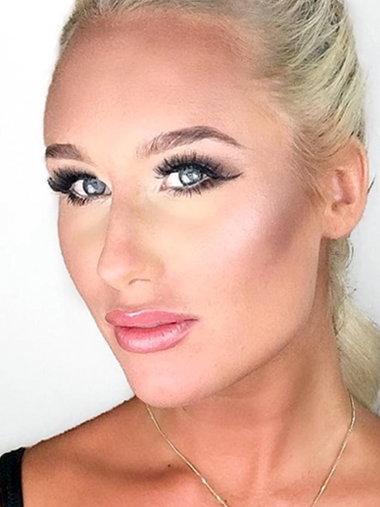 DESCRIBE YOUR CHILDHOOD GROWING YEARS (8-13 YEARS OLD)
I had and amazing and harmonic childhood with an abundance of loving and caring people around me. I always had my family behind me and we always back up each other. I grew up with my mother, father and my 2 years younger brother in a small village on the country side, on the beautiful west coast of Sweden. Our villa is a few minutes' walk from the sea and the beautiful nature reserve. I have grown up playing, walking and running in that amazing nature reserve. And because of that I start to understand very early when I was a young kid how important it is to take care of our nature and environment. That place, the nature reserve by the sea will always be my freedom and harmonic place in life.
ANY SPECIAL STORIES OR FACTS ABOUT YOUR FAMILY?
My mother has always had a disease since I can remember. But the last 10 years it has been the worst. And now in 2017 it have escalated, 2nd of July this past summer she had a new liver transplant and before that a new kidney. It has been a traumatic time and very hard for us all in our family. But from all this bad it comes something good. When you are close to death and talking about life and death this much as we have the last few months. You realize how much you love life. And I realized I want to do something bigger than just modeling and traveling the world. I want to wake people up and make them realize we need to take care of ourselves, each other and our planet – Mother earth. We only have one life and one planet. We need to make sure we all do all we can to make this life and our planet to an amazing time and place to live at.
WHAT IS THE MOST UNUSUAL THING YOU HAVE EVER DONE?
It's not super unusual but still unusual for many people, I have traveled very, very much the last 6 years and I have really explored the world. And that was one of my dreams when I was younger. To explore and see the world and different cultures. Meet different people and learn from them about life. When I was young I always said "if you haven't travel the world, you have only read one page of the life-book. I want to read the whole book!"
WHAT MAKES YOU PROUD OF THE COUNTRY YOU ARE REPRESENTING?
One thing that really makes me proud about Sweden is that we start to talk and learn about the environmental questions and climate change very early in life. I remember a very famous TV show when I was a kid that called "Tippen". Who was a kid's show about waste separation. It's very important for kids to learn about this early in life, they are the new generation!
WHAT TRIVIA ABOUT YOURSELF WOULD YOU LIKE TO SHARE?