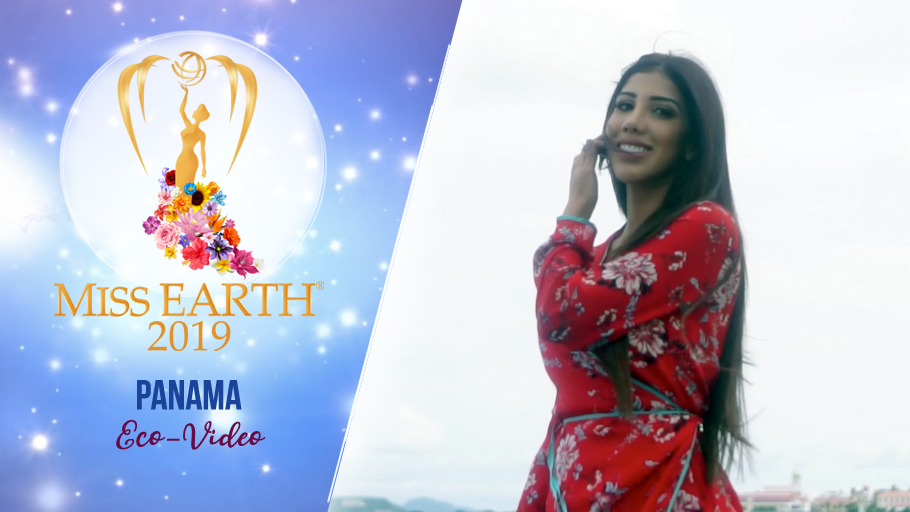 Height: 170 cm
Measurements:
Occupation: Flight Attendant
Flower Name: Peristeria Elata
Advocacy: Animal Rights - possession of their own existence and that of their most basic interests, such as the need to avoid suffering.
WHAT ARE THE SPECIAL QUALITIES OF THE FLOWER? HEALING? FUNCTION?
Peristeria Elata. The flower of the Holy Spirit belongs to the orchid family, it is a terrestrial or epiphytic plant, with fleshy leaves, native to Panama, where it is a national flower.
DESCRIBE YOUR CHILDHOOD/GROWING YEARS (8-13 YEARS OLD).
I lived in England with my mom and my little sister, we were always together. My mom was taking the role of being both my mother and father, we took care of each other. My mom always wanted the best for us, she worked hard to give us a good education.
WHAT IS YOUR MEMORABLE MOMENT?
My memorable moments are with my family, there is nothing more important.
ANY SPECIAL STORIES OR FACTS ABOUT YOUR FAMILY?
My mother is Bolivian, my father is Panamenian they were separated since I was a child, so I have 2 nationalities, 2 cultures, a family in each country. I try to visit Bolivia at least once a month. I love having 2 countries in my heart.
WHAT IS THE MOST UNUSUAL THING YOU HAVE EVER DONE?
I went to a beautiful island in Panama called Bocas del toro which I went all by myself, it was a moment I wanted to spend by myself but it's kind of scary, I dont like that type of risk.
WHAT TIPS CAN YOU SHARE TO PROMOTE ECOTOURISM & CLIMATE CHANGE?
Ensure that tourism provides positive experiences for both the visitors and the hosts.
WHAT MAKES YOU PROUD OF YOUR COUNTRY?
Everything! I love the gastronomy of my country , tourism is amazing there are so many beautiful places to visit.
WHAT CAN YOU PROMOTE ABOUT YOUR COUNTRY?
I think we have too much places in Panama to promote tourism.