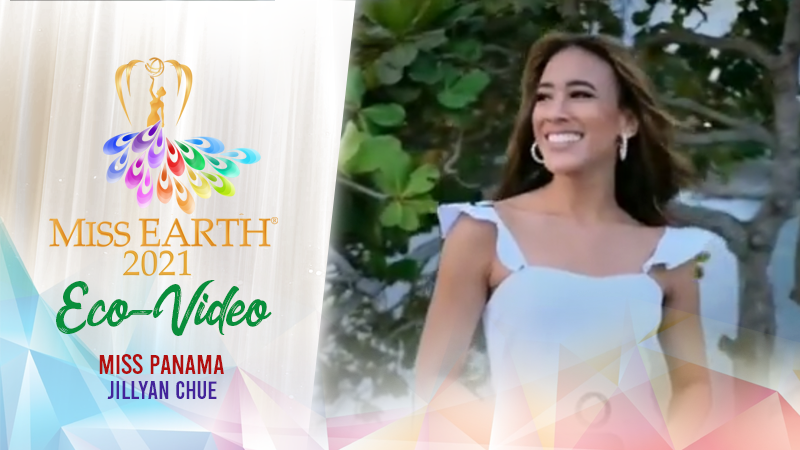 Age: 25
Height: 173 cm
Measurements: 31 in - 27 in - 35 in
Career / Education: Social Communication Sciences Graduate
"All my life I've dedicated myself to sports and fitness. Therefore, physical and mental exercises are the main part of my daily routine. Gym and outdoors training, running, swimming and a healthy diet without supplements, keeps my body in shape."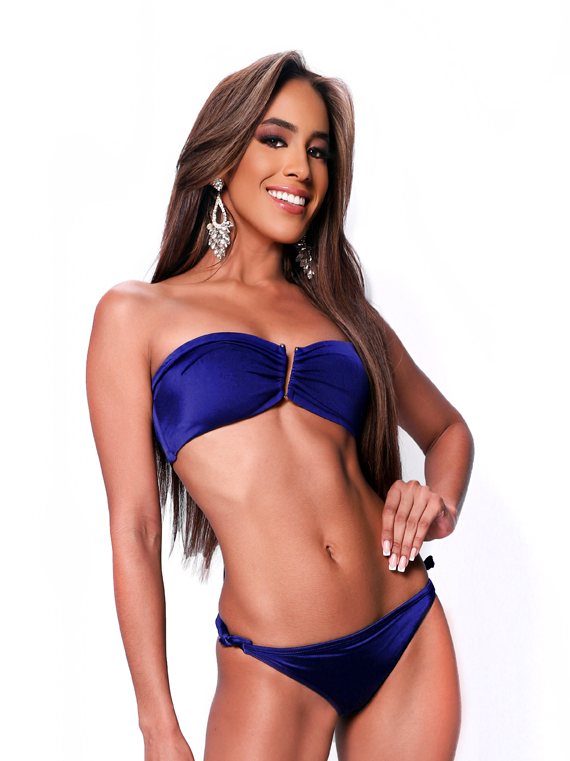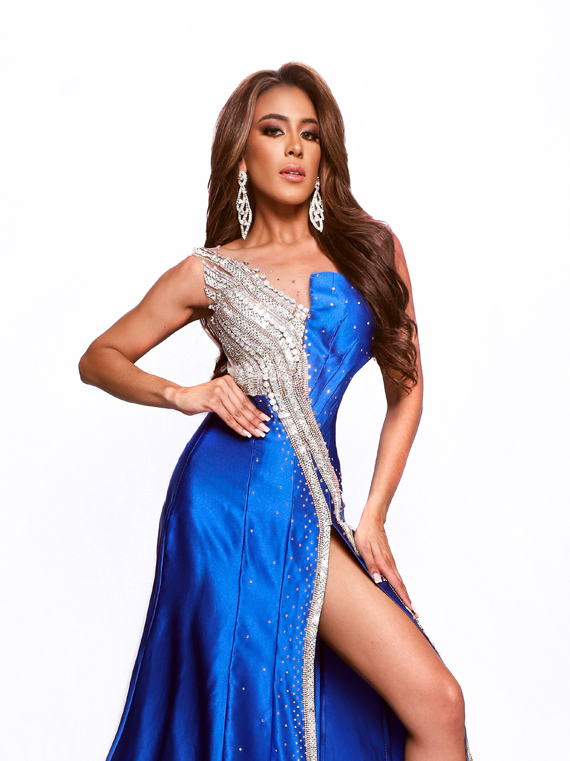 DESCRIBE YOUR CHILDHOOD/GROWING YEARS
My childhood was full of love, good experiences, funny and exciting moments. I grew up in Colon province, Espinar community. Went to La Salle - Margarita High School and found talents in myself I've never thought I had. I loved to participate in dancing, orthography, calligraphy, poetry, theater performance, etc. If I knew in those moments I was living the best moments of my life, I would have never wished to be a grown up, but experiences continue and thank God I'm living to tell my life story.
WHAT IS YOUR MEMORABLE MOMENT?
In life there's so many moments I can consider memorable depending on their impact. Getting my Social Communication Degree is one of them because of the struggling way to achieve it. Thanks to my parents I could accomplish my top goal at 23 years old becoming an announcer and a professional in communications.
ANY SPECIAL STORIES OR FACTS ABOUT YOUR FAMILY?
My parents have been divorced since I was 13 years old. I have one big brother and sister, making me the little one. This was the most struggling and hardest moment of my life because of depression and breaking down emotionally. It was an experience I've known how to deal with thanks to good friends and family members that helped me out to overcome this situation.
WHAT IS THE MOST UNUSUAL THING YOU HAVE EVER DONE?
Traveling at 2AM from Panama to Tampa - Florida very tired, I almost traveled with the wrong suitcase thinking it was mine. So the crew member had to take me out of the plane so I could change my carry on in front of airport security. Yes, I was able to retrieve my suitcase thanks to the other gentle passenger.
Since March 2021 I felt identified with an activity that I considered the most outstanding of the labors that I had carried out apart from reforestation and recycling for the objectives that I was seeking to contribute to the environment, composting. It is an environmental process through mud for the rapid growth of seedlings contributing to the current environmental crisis that we are experiencing worldwide. It is a process with natural fertilizer as a result of organic waste (vegetables, fruits, grains, cardboard) subjected to a controlled biological oxidation process, returning organic matter to the soil and enriching the earth maintaining oxygen to breathe fresh air in the green areas. It is important for the environment because it reduces the amount of garbage that ends up in the dumping ground.

This activity needs a work team with the same purpose, people who want to learn more about nature, creating individual and collective awareness, a beautiful opportunity to contribute with coexistence and connection with nature. It is a very easy activity to do at home or school with kids. That's why accompanied by the Ministry of the Environment, the non-profit organization GEO AZUL and MSC of Science & environmental audit and scientific writer, Yarelys Gálvez, will popularize less invasive mechanisms for planting seedlings.
WHAT TIPS CAN YOU SHARE TO PROMOTE ECOTOURISM & CLIMATE CHANGE?
Real connection with nature is the most important quality of EcoTourism, basing this relation on respect and ethics to be responsible for traveling to natural areas that conserve the environment, improving local well-being. Promoting ecotourism is not just any form of tourism, educating people of awareness and environmental protection make the travel more sustainable: Minimizing plastic water bottles, taking walks enjoying the fresh air, donating to local charities, recycling and reusing anywhere. Being a green traveler must be a lifestyle with the proper education of how humans can take care of the environment and enjoy natural activities at the same time.
WHAT MAKES YOU PROUD OF YOUR COUNTRY?
Panama's progress has evolved thanks to added transportation and the number of pro-environment organizations and foundations that exist today. The hardworking Panamanians, united for good causes, interested in the environment and supporting needy people in rural areas. I feel privileged to have been born in Panama because of it's panoramas and the riches that it's nature's offer being cared for and protected by our national forests and animals in danger of extinction.
WHAT CAN YOU PROMOTE ABOUT YOUR COUNTRY?
Panama, the only place in the world where tourists and locals can see sunrise on the Pacific Ocean and sunset on the Atlantic Ocean. It has the most precious destinations in the world because of it's sustainable biodiversity rich and abundant flora and fauna. Paradises with whale and dolphin sightings, history, culture, food and National Parks that have been declared reserves and patrimonies of humanity and entities in preservation of wild animals are a few qualities of my country to promote.
WHAT TRIVIA ABOUT YOURSELF WOULD YOU LIKE TO SHARE?
Because of sports, I fractured the distal phalanx of the middle finger on my right hand playing flag football. I've sprained my left ankle, I had a surgical procedure on my anterior ligament in the right knee and a sciatic nerve block performed. Situations that make me feel invincible mentally to achieve success.