Age: 19
Height: 165 cm
Measurements: 78 cm - 66 cm - 78 cm
Profession: Early Childhood Studies Student
Hometown: Derry
Language/s Spoken: English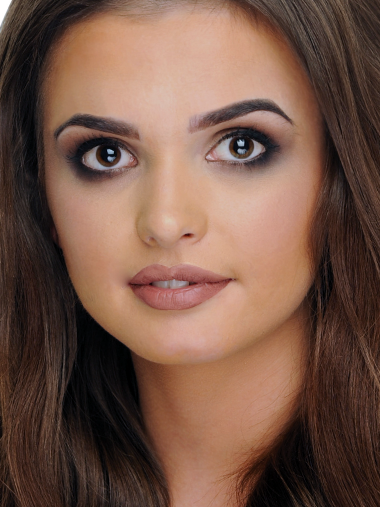 DESCRIBE YOUR CHILDHOOD GROWING YEARS (8-13 YEARS OLD)
Growing up for me was an exciting time for me. My family were always very adventurous, from travelling on my first foreign holiday to France when I was just three years old, to exploring different eco sights around Northern Ireland on a regular basis there was never a weekend where we didn't go exploring. My father is a very family orientated man, therefore every weekend he would always have a destination planned for us to visit. He always taught me about the different sights we were visiting and we often took picnics to enjoy, this did not stop when I was young as just two weeks ago we completed another hill walk which I posted about on the Miss Earth Northern Ireland Page.
ANY SPECIAL STORIES OR FACTS ABOUT YOUR FAMILY?
One special story about my family is that I have a brother, sister in law and nephew who live in Australia. They have been living there for five years and are now permanent residents within the country. I have not yet met my nephew and he is nearly one year old, my brother and his fiancé are coming home this September 2017 to get married and I am very excited to see my nephew for the first time and see my brother and his fiancé for the first time in four years.
WHAT IS THE MOST UNUSUAL THING YOU HAVE EVER DONE?
I have climbed many mountains and hills in Northern Ireland with my family since I was a young age. I also run a skincare blog going by the name MaireMe, and I have had readers from across the globe.
WHAT MAKES YOU PROUD OF THE COUNTRY YOU ARE REPRESENTING?
I am proud of the country I am representing for many reasons. For me Northern Ireland is a beautiful country with many amazing eco-tourism sites. As I have mentioned before I am a very adventurous person who loves exploring, this is what makes me love my country so much, there is lots of places to see and things to do. Also it is close to the boarder or the Republic of Ireland which makes it easy for us to explore the whole of Ireland, and in that sense I am very lucky.
WHAT TRIVIA ABOUT YOURSELF WOULD YOU LIKE TO SHARE?
It seems to be when a hypnotist comes into the room I am very easy put under hypnosis even when it is not intended. I have been hypnotised twice so far, although hypnosis works best on people who are very good listeners so maybe that's a good thing. So please no one say 'sleep' whilst my stay in the Philippines.