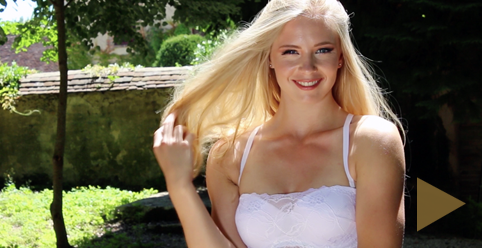 Age: 21
Height: 177 cm
Measurements: 84 cm - 66 cm - 93 cm
Profession: Healthcare Spokeswoman and Ambassador
Hometown: Friesland
Language/s Spoken: Dutch, English and Frisian
Margaretha practices Krav Maga and fitness to stay fit and healthy. Aside from that, she likes to take a walk through the beautiful nature where she lives close to.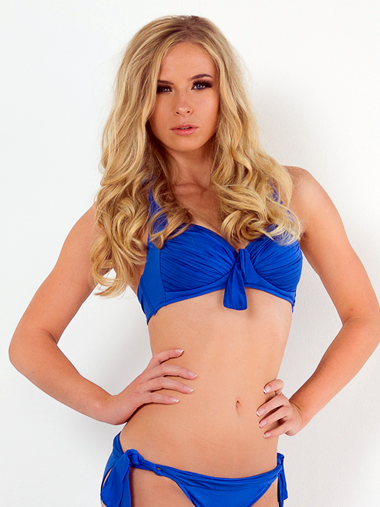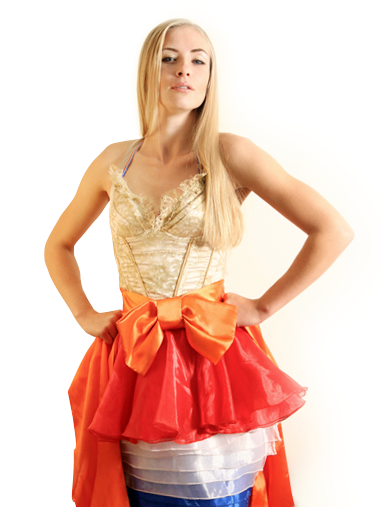 DESCRIBE YOUR CHILDHOOD GROWING YEARS (8-13 YEARS OLD)
I grew up on the country side with my parents, brother and younger sister. I'm very blessed to be part of such a warm hearted family. We lived a simple but healthy life. Since we live in the most Nordic Part of my country we were always surrounded by nature. When I was younger I loved to make treehouses with my brother and sister or pretend that we were animals playing in the high grass. I used to go swimming with my friends in a nearby lake every summer and we enjoyed hanging around outside. We had a boat and always went on holiday with our family on the boat. I loved those holidays because I was surrounded by my family and nature. Besides that my mom and dad have taught me a lot about respecting our mother earth. We always had a lot of animals and a garden with fresh vegetables so we could make our own biological food.
ANY SPECIAL STORIES OR FACTS ABOUT YOUR FAMILY?
Well I don't have a very special story but since I don't have one I think this is the special story. I mean a lot of people don't live in such a warm hearted healthy environment as we do. So I feel special and blessed to have that. I did a lot of volunteering work and traveling abroad and since then I know how special it is to have such a safe and warm home and family.
WHAT IS THE MOST UNUSUAL THING YOU HAVE EVER DONE?
I used to take care of a baby sheep because it was banished from the herd of sheep. I treated my baby sheep like she was my own and also took her for a walk every day through our village and even took her to elementary School. Once I jmped in a dirty ditch filled with spines because of a drowning sheep. I waited for someone who would pass me by to help me. In the end someone helped me to save the sheep and so the sheep survived. It's a quite unusual thing to take a sheep to your elementary school.
WHAT MAKES YOU PROUD OF THE COUNTRY YOU ARE REPRESENTING?
I'm super proud that I'm born and raised in the Netherlands since we are a very progressive country in engineering high tech environmental solutions. The Netherlands is actually one of the smartest engineering countries in the world. In the Netherlands we live under the sea level so this means we always had to fight against floods and water problems. But because we had to fight that we actually became smarter and invented a lot of cool engineering solutions with water which actually helps our country and contributes to our mother earth. For example we have solutions which can gain energy from the water forces. So that is super cool, something that was a threat to first we fought it and we changed it in something that now actually can save our mother earth! I think this is can be a great example for other countries.
WHAT TRIVIA ABOUT YOURSELF WOULD YOU LIKE TO SHARE?
I would like to share with you that I love travelling and volunteering and I love to combine this. When I was 17 years old I traveled to Brazil to volunteer. I developed a sports program for the children in the favela's. Besides that I helped building up a building so the children could have free English lessons. I also volunteered in Sri Lanka and did backpacking in Cabo Verde the last few years. Besides that, I love to help people. Therefore, I have chosen my study as a higher educated Nurse (Bachelor). When I was 12 years old my grandmother got Alzheimer. My grandmother means the world to me so I decided to take care of her and help her. Once a week I go to her and take care for her, do her laundry, make her dinner etc. This is very important for me to do. Also I'm being asked by the Ministry of Health to be their spokeswoman and ambassador for the campaign working in Healthcare.