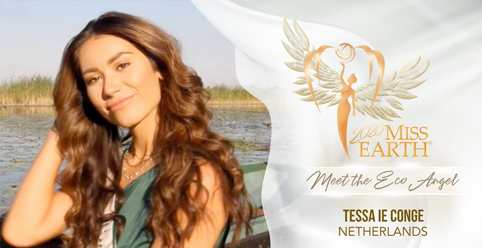 Age: 26
Height: 178 cm
Measurements: 33.5 in - 24 in - 35.5 in
"I not only work very hard in a team to help flatten the curve, I also care a lot about helping companies get greener. At the moment I'm busy with a project of replacing all coffee cups for eco bamboocups at the company I work for. Within a month I'll be able to give almost 450 employees one cup each. A single step multiplied by many, CAN make a difference."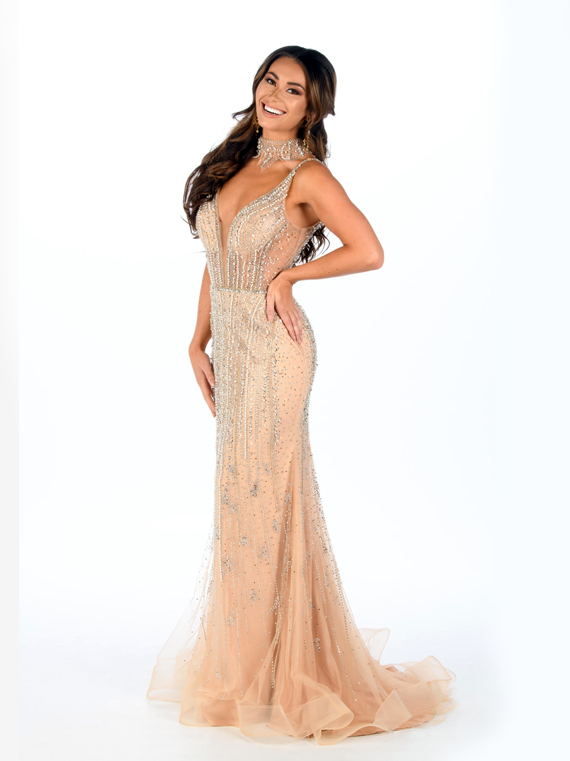 DESCRIBE YOUR CHILDHOOD/GROWING YEARS
When I'm thinking of my childhood, a big smile shows up on my face. My parents taught us early to embrace different cultures and the environment. As a little girl, you could always find me outside. Playing hide and seek in the forests with my two sisters, climbing in trees or swimming in a lake nearby my house. We played outside until the sun went down and my mom called us back inside. I grew up happy, already eager to learn, travel and excited to see what's out there. Being in nature you love most, with the people you love most.
WHAT IS YOUR MEMORABLE MOMENT?
One of my most memorable moment is graduating and receiving my Bachelor degree in Communications. Because of hard work, dedication and the willingness to help other people, I am fortunate to work as a communication advisor with the local government now. This led to working with a crisis team against COVID-19 this year to help flatten the curve, so I am extremely grateful for my journey since graduating and being able to help other people right now and guiding them to this transformation.
ANY SPECIAL STORIES OR FACTS ABOUT YOUR FAMILY?
Family is such a special thing. Every family has it's own unique characteristics. As the family from my dad's side is from Indonesia and my mom is from the Netherlands, I grew up multicultural. I'm very thankful to have been raised with multiple cultures, habits and environments. In 2016, we travelled with my whole family to Indonesia for one month, to experience everything this beautiful place has to offer. Everyday, we've enjoyed and learned from it's various landscapes, nature and animals. I learned so much about their values and simple but amazing ways of growing food. It was a major source of inspiration for our own home and kitchen garden in the Netherlands.
WHAT IS THE MOST UNUSUAL THING YOU HAVE EVER DONE?
Taking the leap by stepping into the magical world of pageantry in 2016. I won the title for Miss Asia Pacific International. Taking this step has helped me grow into the woman I am today: approachable, kind and having the confidence and willingness to lead people to action. It opened so many doors for me and even though everything was new for me back then, I always embrace new adventures and give my all, to enjoy new experiences to the fullest, and see where it led me: standing on the virtual stage of Miss Earth 2020, together with other strong, intelligent and powerful angels from around the world.
My advocacy is about shifting our culture in a way that benefits climate action and nature with COVID-19's influence. To build a green economy by sharing ideas that could help us build regenerative cultures once our economy starts up again. Like connecting more, traveling less and home gardening. In times like these with the ongoing pandemic I think it's more relevant than ever to show we are able to transform from this crises, with new compassion and change of bad ecological habits. From our losses, there will be scars, but from our experience there may be new cultures that define a healthier greener earth. I believe I have the strength to guide people through that transformation, sharing knowledge and love for our mother earth.
WHAT TIPS CAN YOU SHARE TO PROMOTE ECOTOURISM & CLIMATE CHANGE?
Responsible travel to natural areas that conserves the environment is globally needed, as we love to travel. When we travel to new place, we often just flit by, hardly taking in the faces and scenes we pass. Let's take our time to research eco-friendly services and accommodations, who use natural, local products. And once found, go green at your accommodations. Ask them to not change your sheets and towels every day, turn off air conditioners, heaters and other electronic gadgets when you go out. Buy organic, local products from grocery stores and farmers markets to reduce your carbon footprint.
WHAT MAKES YOU PROUD OF YOUR COUNTRY?
The various ways and technologies of the Netherlands to fight climate change and make our country ready for the effects which are partly unavoidable is what makes me extremely proud of our country. As well locally. The Dutch government for example plans to ban the sales of petrol and diesel-powered cars in 2025, to promote green energy. Besides that, a part of the asphalt roads must make way for plants and grass, and constructing shadow routes and cooling areas and giving trees more space are measurements which give me the amazing feeling of being Dutch and think of mother earth.
WHAT CAN YOU PROMOTE ABOUT YOUR COUNTRY?
The variety of enormous landscapes in the Netherlands. Every 15 minutes you drive through the country, different landscapes and dialects will pass your way. From the enormous colored fields of tulips, to the many windmills to forests and sand fields. Besides that, the Netherlands ranked first in the world for having the most plentiful, nutritious and healthy food because of the rich agriculture.
WHAT TRIVIA ABOUT YOURSELF WOULD YOU LIKE TO SHARE?
Two fun facts about me are that at the age of 11, I was selected for the first to time to compete at the national championship in trampoline gymnastics. I became 5th placer? In the end, the national team I am in became National Champions in Netherlands in 2014/2015.

And one other fun fact is that I'm the biggest Disney fan you can imagine. There is always a life lesson to learn from it. At the moment, Moana is my favorite because of the message that the earth is colorful and needs to be taken care of. It reminds us that the earth is shared by many cultures and people, who must take back the heart to earth so she can bloom and flourish again.