Age: 18
Height: 175 cm
Measurements: 92 cm - 65 cm - 92 cm
Profession: College Student
Hometown: Chisinau
Language/s Spoken: Romanian, Russian and English
Dumitrița hopes that Moldova, in the next five years, will be considered one of the greenest country in the world, owing to today's youth that are promoting the beauty of nature.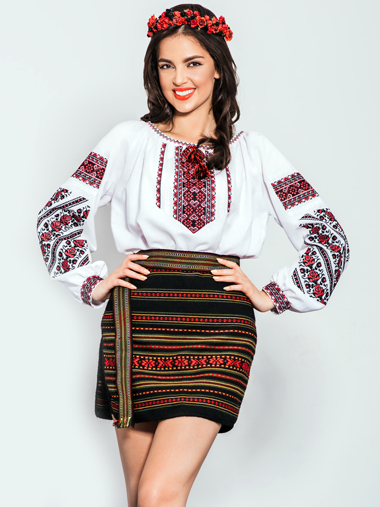 DESCRIBE YOUR CHILDHOOD GROWING YEARS (8-13 YEARS OLD)
I am sure that you, too, treasure your childhood in your memory. It was the time in life when everything was simple, beautiful, and free of worries. My childhood with my united family was also very sweet. I still remember how my parents were doing everything to please me, and I was spending entire days outside, playing with friends.
ANY SPECIAL STORIES OR FACTS ABOUT YOUR FAMILY?
In every family, certain habits form over time. My family, too, has some beautiful rituals, which are very dear to us, and we will pass them from generation to generation. The first ritual that we cherish is our father saying grace when sitting down for a meal. Every weekend we have breakfast together. The father's tradition of cleaning the well that is next to our house is very important to perform every 4-5 months.
WHAT IS THE MOST UNUSUAL THING YOU HAVE EVER DONE?
When I was 17, as part of a group of volunteers I dug out a well in my town, Cricova, to facilitate people's access to drinking water.
WHAT MAKES YOU PROUD OF THE COUNTRY YOU ARE REPRESENTING?
I am proud of my country, Moldova – a beautiful country, like no other in the world. The inhabitants of this land believed that it is a corner of paradise. Centuries-old forests, smooth hills, and rivers with crystal-clean water are reasons for pride and joy for those who spend their lives in Moldova.
WHAT TRIVIA ABOUT YOURSELF WOULD YOU LIKE TO SHARE?