Age: 24
Height: 170 cm
Measurements: 34 in - 24 in - 35 in
Career / Education: Fashion Design and Marketing Student
"I really enjoy working out, I love learning new things. My favorite place to travel is Mexico and its beaches, I love making friends and I have learned to enjoy every moment of my life."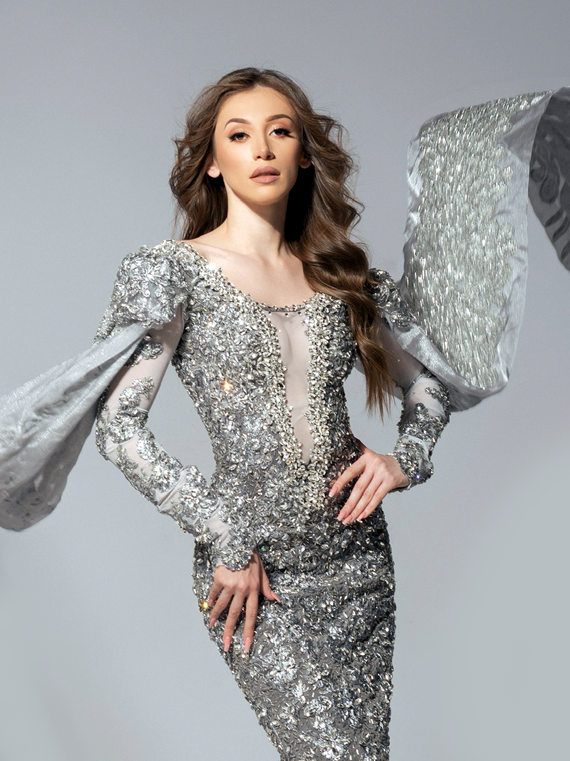 DESCRIBE YOUR CHILDHOOD/GROWING YEARS
My childhood was very beautiful because I grew up in a very loving and close family. My parents always raised me with love, respect and honesty and they have always worked to provide us everything and with their example they have thought me to always fight for my dreams.
WHAT IS YOUR MEMORABLE MOMENT?
A memorable moment in my life was in high school when I won my first beauty competition. It was in that moment that I discovered my passion for beauty pageants, and I learned that with perseverance, dedication and discipline I can accomplish anything.
ANY SPECIAL STORIES OR FACTS ABOUT YOUR FAMILY?
I come from an entrepreneurial family who runs a business that has been established for more than 20 years and I feel very proud because they stared from zero and thanks to their hard work and perseverance it is one of the most renowned businesses in my hometown.
WHAT IS THE MOST UNUSUAL THING YOU HAVE EVER DONE?
The most unusual and different thing I ever done was having a makeover by dyeing my hair red, but I really loved the result and felt very happy with it and learned that sometimes trying new things can be very good for ourselves.
I advocate for several different causes; all with the same objective: to make a favorable change for the world and for the people. This has taken me to become an active member of several nonprofit civil associations. For instance, I am a member of Club De Leones which is a local nonprofit organization that advocates in helping vulnerable sector of society as the elderly and people of meagre resources. Having experienced this has motivated me to create my own organization, Kuxtal MX Org which focuses in environmental care.
WHAT TIPS CAN YOU SHARE TO PROMOTE ECOTOURISM & CLIMATE CHANGE?
Currently the planet is going through a critically situation which is the drastic climate change due to the greenhouse effect. This has brought several negative consequences such as critical rises in temperatures and wildfires. Three ways we can do to help our Mother Nature is to use renewal energies, have a responsible consumption and production, and promote caring for the environment to our peers but most importantly to our governments who are the only ones that can prevent the big corporations to reduce their emissions.
WHAT MAKES YOU PROUD OF YOUR COUNTRY?
Everything about my country makes me proud because Mexico is very rich in its culture. It has beautiful beaches and is one of the only countries on earth with arid deserts. Its colorful, diverse, and unique gastronomy is so delicious but what I'm most proud of is the kindness of its people.
WHAT CAN YOU PROMOTE ABOUT YOUR COUNTRY?
My country has the most beautiful landscapes ranging from jungles, deserts beaches and urban areas, counting with an extent biodiversity. It is also the pioneer state in renewable energy. Most importantly, its people, as soon as you arrive to Mexico you are treated as if you were family and visitors will always feel welcomed.
WHAT TRIVIA ABOUT YOURSELF WOULD YOU LIKE TO SHARE?