Age: 24
Height: 173 cm
Measurements: 34 in - 25.5 in - 36.5 in
Career / Education: Admnistrator
"I created a youtube channel, where I am sharing my original songs, covers and just me talking expressing my feelings and thoughts about life."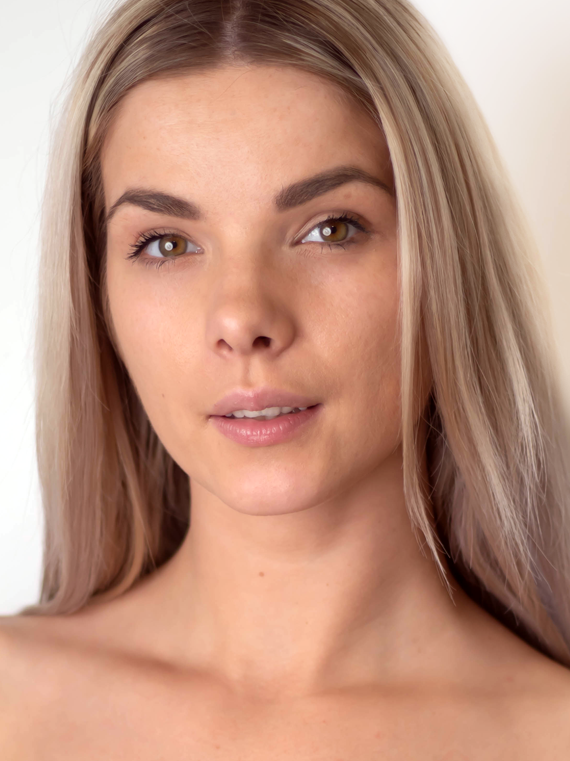 DESCRIBE YOUR CHILDHOOD/GROWING YEARS
I was growing up with my mother and my stepdad , from time to time seeing my dad as well. These years of my life were full of dreams about growing up and having my own family one day. My childhood was technology free and I was spending a lot of time outdoors, with other kids, playing and having a never ending energy. Around 13 years old I already had a pretty serious mindset for life, and I started to be interested in psychology, selfgrowth, listening to other people's life stories, trying to grow up with a dream and purpose in life.
WHAT IS YOUR MEMORABLE MOMENT?
When I was a kid, I was full of happiness, I loved to walk in the meadows , gathering the flowers from there and giving them to my dad or mom for no reason.
ANY SPECIAL STORIES OR FACTS ABOUT YOUR FAMILY?
I am the youngest kid in my family. We are three sisters. My sisters are 10 and 13 years older than me. They have been inspiring me as role models , especially my oldest sister, I believe because we have pretty similar personalities and the way we look at life.
WHAT IS THE MOST UNUSUAL THING YOU HAVE EVER DONE?
When I was a kid, I liked the feeling of riding a bike for many km on the empty countryside roads without using my hands to check my ability of stability and the drive of commitment.
Mental Health and Self-Love
WHAT TIPS CAN YOU SHARE TO PROMOTE ECOTOURISM & CLIMATE CHANGE?
Taking a walk / riding a bike instead of going with a car for short distances
Using shared in city is actually cheaper than owning one and they are eco friendlier
WHAT MAKES YOU PROUD OF YOUR COUNTRY?
Latvia have lot of forests, beautiful nature and the Baltic Sea.
WHAT CAN YOU PROMOTE ABOUT YOUR COUNTRY?
Latvia has a great tradition Latvian Song and Dance Festival is one of the largest amateur choral and dancing events in the world and an important event in Latvian culture and social life.
WHAT TRIVIA ABOUT YOURSELF WOULD YOU LIKE TO SHARE?