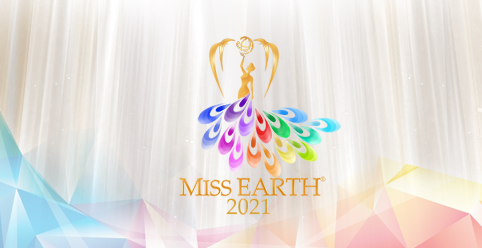 Age: 23
Height: 174 cm
Measurements: 32.5 in - 27 in - 40 in
"I believe when an opportunity presents itself to an individual to grow and improve oneself, they should assess it and then take their chances like what I am currently doing when I was applying for the Miss Earth pageant. Also I am obsessed with the color pink. As long as it is pink it is cute."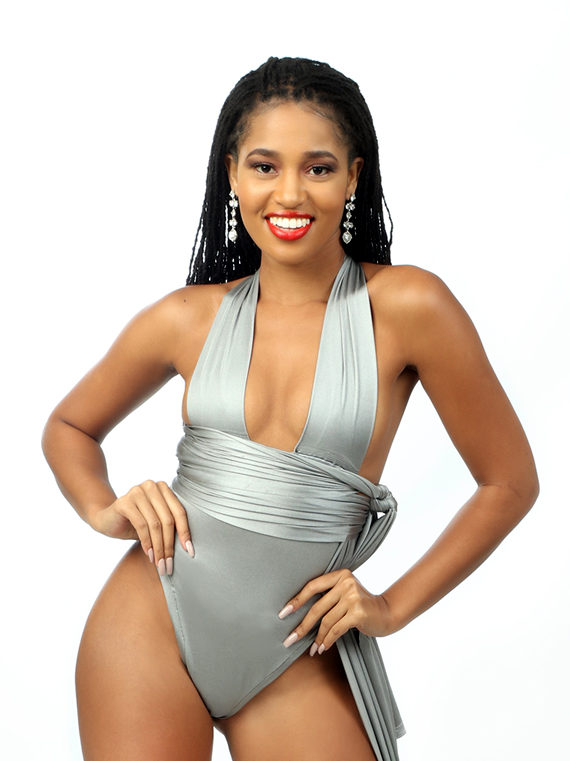 DESCRIBE YOUR CHILDHOOD/GROWING YEARS
I grew up in the small community of Thompson Town, Clarendon with both parents and my two younger sisters. My father was very overprotective and strict especially with me only because he wanted the best for me. He would always ensure that our focus remained on getting an education. I attended the Thompson Town primary and Infant School with my younger sisters. At about 11 years old I started high school. I was enrolled in a coed boarding school, Knox College High School. I had a decent childhood, much of which I appreciate.
WHAT IS YOUR MEMORABLE MOMENT?
My memorable moment was when I was selected as Miss Earth Jamaica 2020.
ANY SPECIAL STORIES OR FACTS ABOUT YOUR FAMILY?
My great grandfather was my first best friend he taught me the importance of budgeting and saving at a tender age. Today I'm doing very well using the knowledge I got from him while I try to pass it on to my friends. My great granddad and I would normally have long 'everlasting' conversations about random things. I enjoyed all the time I spent with him.
WHAT IS THE MOST UNUSUAL THING YOU HAVE EVER DONE?
When I was in boarding school I used to eat mayonnaise with everything (oreo, soup etc.). Everyone who knew me then thought it was weird, and reminds me about it today.
I advocate for children who are less fortunate that are currently in children homes that do not have the luxury of their parents to nurture and love them. From my platform I will implore persons to give of their time to interact and make these children feel love. Also, to educate individuals on the importance of the three R's (reduce, reuse, recycle) and how they help to us to have a much healthier environment.
WHAT TIPS CAN YOU SHARE TO PROMOTE ECOTOURISM & CLIMATE CHANGE?
Where ecotourism is concerned:
- Use fuel efficient vehicles and fewer vehicles if possible to transport tourist while on excursions.
- Hotel industry should dispose of garbage properly to not affect wild life (sea or land)
- Promote the three R's (Reduce Reuse and Recycle)
- Support the local economy; this reduces the pressure that the plants and animals face in the traffic areas while local families are being supported.

Where climate change is concerned:
- We could initiate a plan to plant more trees to increase the oxygen and reduce the carbon dioxide in the air.
- Recycle furniture and replace appliances with more energy efficient ones.
- Conserve on resources. Unplug (or turn off) electronic devices when they are not in use, turn off lights when not being use and manage water.
- Support local clean ups and practice proper disposal.
WHAT MAKES YOU PROUD OF YOUR COUNTRY?
I am proud of my Jamaica because as a very small country, a dot on the globe, it has still managed to become one of the most influential cultures in the world. We have a rich culture with people that affect others in a positive way with their presence. Jamaica is one of the most beautiful countries situated in the tropics making it ideal for individuals all over the world to visit and enjoy the climate which is also beautiful. Also our music (mostly reggae) has touched the hearts and minds of people across the globe. Our prowess in sports over the years in several sporting area like track and field has been phenomenal and earn us respect across the globe. I am proud and humbled to be a part of this great country.
WHAT CAN YOU PROMOTE ABOUT YOUR COUNTRY?
I can promote Jamaica in an agricultural aspect. Our beautiful tropical island can grow most crops not only indigenous to the island. Some of these crops are oranges, sugar canes and ackee which were brought here from other countries and were able to grow. Should we plant more we would also be able to export more and this would positively impact our economy.
WHAT TRIVIA ABOUT YOURSELF WOULD YOU LIKE TO SHARE?