Age: 22
Height: 170 cm
Measurements: 32 in - 23 in - 33 in
Career / Education: Model
" I would like to let people know that I am a cheerful person, I always like to take life with a smile and always draw the positive side of every situation. I must always be able to face every obstacle without going around it and I believe that you must always learn from every event, which is why I tend to try my hand at every adventure."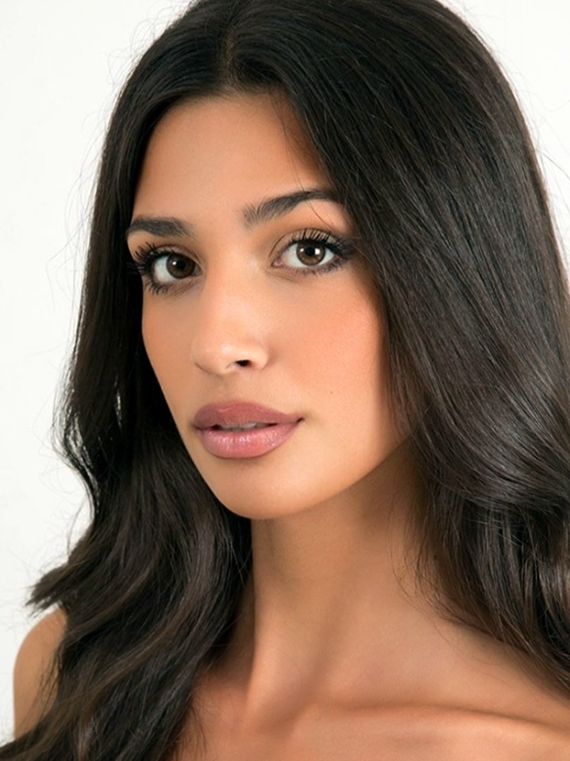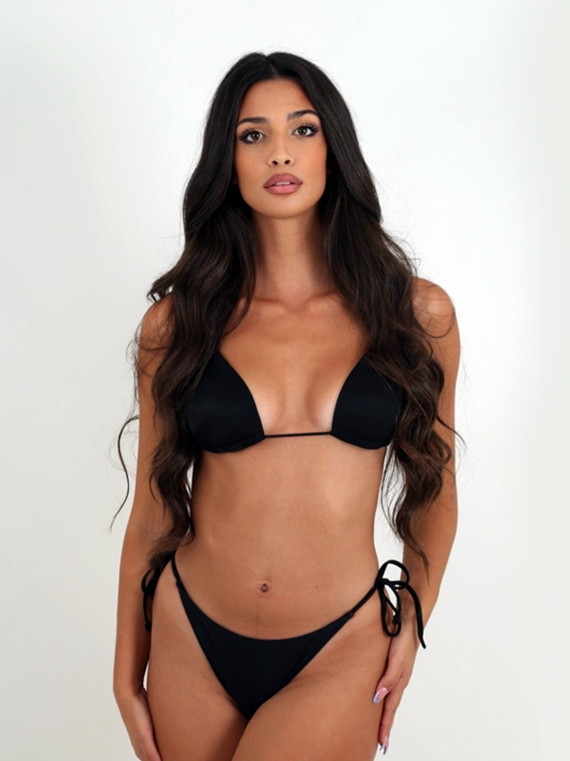 DESCRIBE YOUR CHILDHOOD/GROWING YEARS
I have always been a very quiet child who loves animals and I fact I spent a lot of time in the countryside with my grandparents I loved spending time in nature, I made my self useful to the needs of others and I loved to relate to everyone, I always had a smile on my face. Growing up began the first insults on my physical appearance and on my person, I was shy and did not think I was up to the situation. Thanks to the catwalk and the opportunities that presented themselves to me, I was able to be the woman I am now.
WHAT IS YOUR MEMORABLE MOMENT?
I do not have a precise memorable moment, in my life I have always tried to set myself a goal and I have put all of myself to reach every goal. The commitment and dedication I have in dealing with things, these are the most beautiful things for me. I believe that you have to live a life full of emotions and moments to bring inside and only by realizing what you want makes it possible.
ANY SPECIAL STORIES OR FACTS ABOUT YOUR FAMILY?
My family is my safe haven, they taught me values and life. We have always been united to support each other. An event that I definitely carry in my heart was when to make my dream come true we toured three different regions in one day and due to travel fatigue we fell asleep in the car in the motorway restaurant but despite this they were happy and proud to be with me to help me to achieve my goal.
WHAT IS THE MOST UNUSUAL THING YOU HAVE EVER DONE?
I could answer this question by saying that I have been to the park of adventure, with paths suspended in the air and the flight of the angel. it was certainly an unusual thing that doesn't happen every day but a lot of fun. it's great to be surrounded by nature.
My defense is to always be kind and have courage.
WHAT TIPS CAN YOU SHARE TO PROMOTE ECOTOURISM & CLIMATE CHANGE?
Human beings affect the environment directly or indirectly, with an effect that can be positive or negative. It is increasingly urgent to act to try to stop phenomena such as global warming, environmental degradation, excessive consumption of resources, pollution, overpopulation, mass tourism or greenwashing. In tourism, overtourism is only one of the negative impacts that tourists can have on places and the environment. It is therefore essential to promote and support sustainable tourism. an ecotourism program where you can look for those that intensify the cultural integrity of the land of indigenous peoples, while minimizing the negative impacts of traditional tourism programs. Eco-friendly habits such as recycling and water and energy saving should not only be promoted, but also economic opportunities should be created for the locals living in such environments. So as to encourage. Social networks influence choices a lot nowadays so why not use these platforms to promote this. Hence, one should sustain sustainable this form of travel. promoting ecotourism by educating people on its various aspects, making sure that more and more travelers are involved in this activity.
WHAT MAKES YOU PROUD OF YOUR COUNTRY?
There are many situations starting from history that make me proud to be Italian, but I think this year it is important to speak on a sporting level. The extraordinary results of Italian athletes at the Tokyo Olympics have had a merit that goes beyond sporting successes. Successes, moreover, rightly underlined and celebrated by the media as well as by the institutions and by all the citizens of the country. Those medals had the positive effect of uniting Italy and, in this complex, painful and still difficult phase, both economically and as regards social aspects, the need for stimuli and symbols was enormously perceived in relation to the pandemic.
WHAT CAN YOU PROMOTE ABOUT YOUR COUNTRY?
Italy is full of culture and history. Rome, our capital, allows you to take a journey through history by enjoying its world-famous archaeological finds such as the Colosseum. We have the city of art, the romantic city, the baroque city and the city of Shakespeare. Italian cuisine is also well known, especially for its vast regional diversity, its abundance in taste and condiments and as a classic example of the Mediterranean diet, recognized as an intangible heritage of humanity by UNESCO in 2010.
WHAT TRIVIA ABOUT YOURSELF WOULD YOU LIKE TO SHARE?
There are some curiosities about Italy that may not be known. Such as that it has the shortest river in the world and the smallest country in the world, but also the highest number of heritage sites. It boasts of being the fifth most visited country and has the only three active volcanoes in all of Europe.