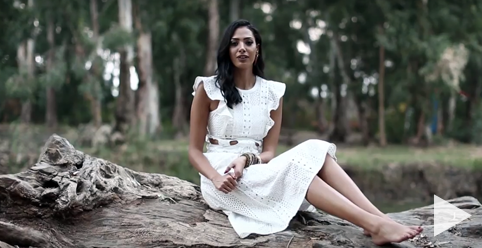 Age: 24
Height: 178 cm
Measurements: 90 cm - 65 cm - 96 cm
Profession: Model
Hometown: Nazareth
Language/s Spoken: Arabic, English and Hebrew
DESCRIBE YOUR CHILDHOOD GROWING YEARS (8-13 YEARS OLD)
I grew up within a closely knit family, and had a wonderful childhood growing up. We traveled a lot and I was very active in sports and enjoyed many such activities after school hours. Usually I spent the summers with my father teaching swimming. I started teaching swimming since the age of 13.
ANY SPECIAL STORIES OR FACTS ABOUT YOUR FAMILY?
Being Coptic, we are originally from Egypt.
WHAT IS THE MOST UNUSUAL THING YOU HAVE EVER DONE?
Taking care of my brother since the 6th grade. He considers me his mother.
WHAT MAKES YOU PROUD OF THE COUNTRY YOU ARE REPRESENTING?
Our historical heritage and being the Holy Land in which three religions co-exist.
WHAT TRIVIA ABOUT YOURSELF WOULD YOU LIKE TO SHARE?