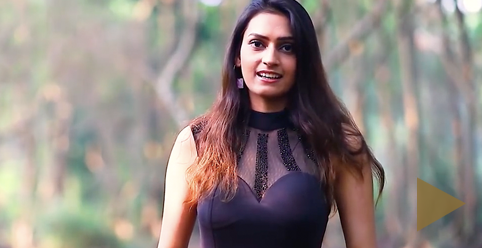 Age: 23
Height: 174 cm
Measurements: 84 cm - 61 cm - 92 cm
Profession: Agriculture Management Student
Hometown: New Delhi
Language/s Spoken: Hindi and English
Nishi would love to promote the handloom items of her country which are known for their intricate textures, and by doing this, the poor talented labours can get a platform and opportunity.
DESCRIBE YOUR CHILDHOOD GROWING YEARS (8-13 YEARS OLD)
During my childhood I was very notorious and stubborn. My chilhood was exciting and amazing. I used to roam around everywhere with my group of friends. I used to call myself a boy and of course was a tomboy.
ANY SPECIAL STORIES OR FACTS ABOUT YOUR FAMILY?
My family is so supporting and I am lucky to be blessed with them. Facts about my father I would love to share that he is really hardworking and self-made man and perseverance is the element I got from him.
WHAT IS THE MOST UNUSUAL THING YOU HAVE EVER DONE?
I was very studious when I was in school. Pursuing the career of modelling and pageantry are the things that are unsual for me and my family.
WHAT MAKES YOU PROUD OF THE COUNTRY YOU ARE REPRESENTING?
I would say the current news that I got which made me proud of a country, that India's Prime Minister Mr. Narendra Modi is awarded "Champion of the Earth" award by the United Nations secretary general and the excecutive director of UNEP. I am proud that we as a country are working hard to overcome the environment problems and together we all can.
WHAT TRIVIA ABOUT YOURSELF WOULD YOU LIKE TO SHARE?