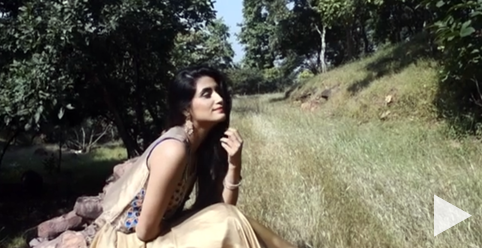 Age: 26
Height: 172 cm
Measurements: 81 cm - 71 cm - 91 cm
Profession: Model and Documentary Filmmaker
Hometown: Bhopal
Language/s Spoken: Hindi and English
DESCRIBE YOUR CHILDHOOD GROWING YEARS (8-13 YEARS OLD)
I grew up in a small city called Bhopal in central India where the only thing I had in abundance was encouragement. My parents and teachers supported me relentlessly to learn new things and focus equally on academics, extra curriculars and working on social issues. I was born to a Forest Officer and an Educator and watching them set examples helped me realize the importance of education in building mindsets, and the value of our environment and natural resources early on. I was active in participating in different activities in school, state, and national level - ranging from dance, singing, sports, debating, working on social issues and academic competitions which built a sense of sportsmanship, discipline, and confidence in me.
ANY SPECIAL STORIES OR FACTS ABOUT YOUR FAMILY?
My mother had a major operation when she was studying for her Bachelor of Education degree, she had several fresh stitches on her abdomen but she didn't give up and went to give her exams, she topped the university that year breaking all previous records. This never-give-up attitude and her perseverance has taught to me work really hard for my goals. I come from a place where sometimes girls are not allowed to go to bigger cities to pursue their dreams or are married at an early age, but my family believes that one should never look back and regret not having done something one has always dreamt of, they are the reason why I have been able to pursue my dreams and even after failures, with their encouragement I have been able to make my way so far!
WHAT IS THE MOST UNUSUAL THING YOU HAVE EVER DONE?
I chose to teach underprivileged children in a free municipal school in one of the largest slums of Asia as a full-time teacher, while living in a slum rehabilitation accommodation, instead of taking up a steady job in the media industry after graduation from the premiere media institute of my country. This was very unusual as my peers and family members were expecting me to take up a well-paying, secure job instead.
WHAT MAKES YOU PROUD OF THE COUNTRY YOU ARE REPRESENTING?
Every place in my country has a distinct identity - the languages, food, traditions are all so varied that there is always something new to learn in every single place one goes to. Geographically too, India is a treasure – with mountains, beaches, forests, deserts, and rich biodiversity with so many new things to see in every region. I am proud of our cultural diversity and heritage and of how, even after being so different from each other in many ways, we all are one, united country living harmoniously – supporting each other, celebrating the joys, and being there for one other in times of need.
WHAT TRIVIA ABOUT YOURSELF WOULD YOU LIKE TO SHARE?