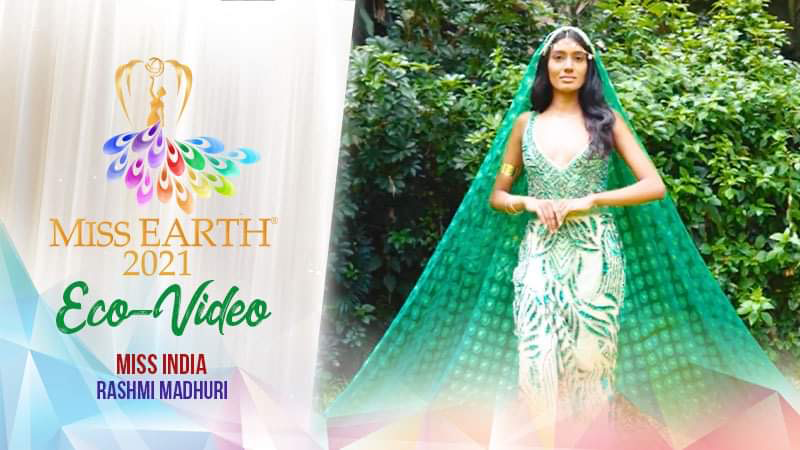 Age: 28
Height: 168 cm
Measurements: 32 in - 26 in - 36 in
Career / Education: Entrepreneur
"I genuinely believe that hardwork and perseverance is the true secret to success and that helped me become Miss Earth India 2021. One of the best examples of this is that I was Miss Earth India runner-up in 2019 after which I worked harder and I'm now pursuing the dream of being Miss Earth 2021."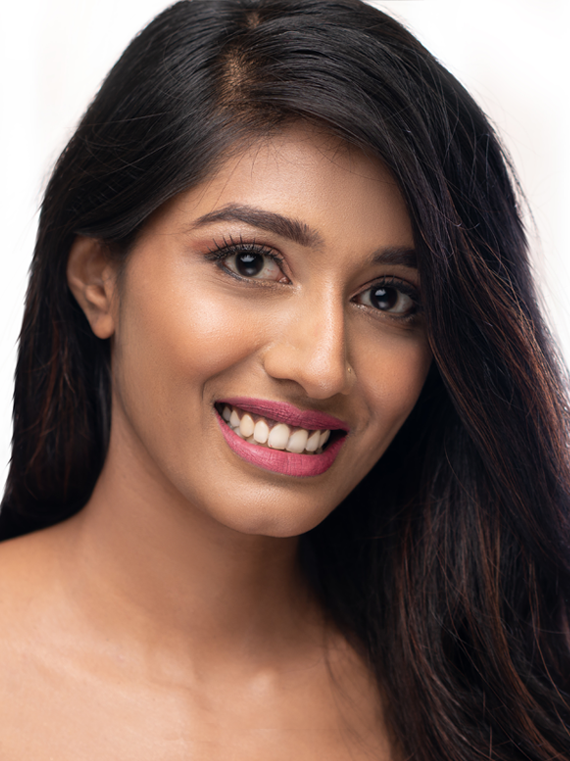 DESCRIBE YOUR CHILDHOOD/GROWING YEARS
As an only child raised in a farmhouse I was spoiled and oblivious to the pollution, since I was always surrounded by nature, at 13 when I moved to the heart of the city is when I understood how important it is to conserve nature.
WHAT IS YOUR MEMORABLE MOMENT?
My most memorable moment would definitely have to be winning the Miss Earth India title, as cliche as it sounds. For me it not just represents years of hardwork and dedication to win this crown, but it also is proof that a girl from a humble background can also aim to reach beyond the stars.
ANY SPECIAL STORIES OR FACTS ABOUT YOUR FAMILY?
The most special fact about my family is that my grandmother helped the Indian army at the time of independence in her own humble way and passed down her values and learning to me when I was a child.
WHAT IS THE MOST UNUSUAL THING YOU HAVE EVER DONE?
I left the examination hall midway through my examination to tend to my grandmother as she had forgotten others living around her due to alzhiemers. So being a mother to my grandmother is the most beautifully unusual thing I have done.
Project Cycle. Through Project Cycle I not just educate the women on menstrual hygiene and provide them with the right products but also install pad incinerators which breaks down the menstrual waste thus saving our fauna and flora.
WHAT TIPS CAN YOU SHARE TO PROMOTE ECOTOURISM & CLIMATE CHANGE?
I believe that doing small and easy things everyday is most important as it is easy to follow for a lot of people.
I would recommend using public transport or cycling to complete our everyday small travels.
Reduce water waste, investing in energy efficient appliances.
Driving fuel efficient vehicles.
WHAT MAKES YOU PROUD OF YOUR COUNTRY?
Our National Capital Territory's (Delhi) air pollution was deemed hazardous, even though the lockdown was due to the pandemic it brought down the pollution level by 70%, which was an eye opener to all of us. Now the government has installed the first Smog tower to purify the air in a 1 Km radius around the structure at the rate of 1000 cubic meter per second.
WHAT CAN YOU PROMOTE ABOUT YOUR COUNTRY?
India is not just the country that celebrates love, unity and democracy but it also is the country that gave yoga and ayurveda to the world. Ayurveda, when translated to English, means 'science of life', and provides medical management of various ailments through simple remedies and herb based medicine and we are also the country with the highest number of vegetarians in the world.
WHAT TRIVIA ABOUT YOURSELF WOULD YOU LIKE TO SHARE?