Age: 25
Height: 170 cm
Measurements: 91 cm - 63 cm - 84 cm
Profession: International Actress
Hometown: Budapest
Language/s Spoken: Hungarian, English and Spanish
Acting is Réka's passion and she is now getting acting roles in Hungarian TV series and movies. She is now accomplishing her dream in doing Hollywood movies.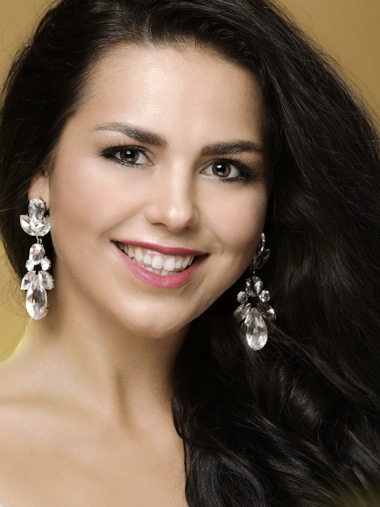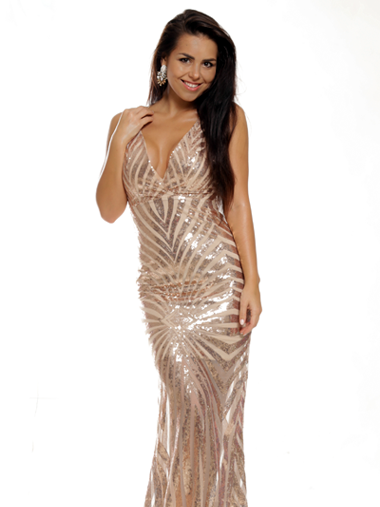 DESCRIBE YOUR CHILDHOOD GROWING YEARS (8-13 YEARS OLD)
To be honest, exactly that period of my childhood was the most challenging and the most difficult time as a kid. My parents got divorced and got separated when I was 8 years old. My mother, my older sister and me (the three of us) moved to another city, far away from the city we used to live. I had to leave my dad, my grandparents, my school and my friends. Experiencing this enormous emotional and physical change as an 8 years old was not easy. Me and my sister had to adopt to this new situation and our new life quickly. My mother is the best and strongest woman I know, she tried her best to protect us from all negative and harmful effects. She did an amazing job because I look back, and I can tell I had a wonderful childhood. The things we have gone through in our life made our emotional bond stronger and we got even closer to each other. We call us as the super team the 3 super-women. I have always been very passionate with huge unstoppable dreams. My mother supported me in everything and always was standing by my side. I was told so many times by the people around me that I behave and act more mature and my soul is older than other's in my age. I have always known what I wanted from life and find the way to accomplish everything and reach my dreams and my family supports me in everything.
ANY SPECIAL STORIES OR FACTS ABOUT YOUR FAMILY?
My family is very important in my life, we have special traditions and habits that we keep. I maintain good relationship with every family members but the strongest bond are between my mother, my sister and me. We act like best friends. We are about to get a very special tattoo that have a special meaning for us. We like to travel together, meet new cultures, and experience new adventures.
WHAT IS THE MOST UNUSUAL THING YOU HAVE EVER DONE?
Maybe the fact that I am only 25 years old but I already had the amazing possibility to travel a lot around the world. Due to my passionate adventurous nature, I always come up with new goals and dreams that I try to accomplish. I lived and studied in Madrid, and I went to the United States many times and lived there by myself. If I want something in my life I always find the way to do it. Next to my original profession as an economists/marketing person I have always been studying and practicing acting. Now i only work as an actor and focus on my acting career. One of my biggest dreams is to move back to Hollywood but this time at least for a few years and continue my acting career there.
WHAT MAKES YOU PROUD OF THE COUNTRY YOU ARE REPRESENTING?
To be honest, this question is not very difficult for me to answer because I don't have to think about that its naturally coming from my heart. First and foremost I am extremely proud of Hungary's long and amazing history due to the fact that we never gave up our country and it's freedom. Hungary and its people went through a lot over 1000 years had a rich history in all areas and a lot to show for it. We were struggling, fighting and suffering a lot throughout the history but we always hold together and kept our dignity, pride and happiness even if we lost. Our old and long history made us special. Its full of traditions, kings and queens, amazing castles, historical places and monuments. I am also very proud of our unique language. It is a very special feeling that only us speak this language in the whole world and our big historical figures spent lots of time and made efforts to make our language very beautiful and unique. Hungarian is one of the most difficult languages in the world.
WHAT TRIVIA ABOUT YOURSELF WOULD YOU LIKE TO SHARE?
Regarding my personality, I am very passionate, full of life woman with an unstoppable spirit. I have done so many exciting and unusual things in my life because I am driven by my heart. I always see the opportunities around me to truly experience life and develop myself. I love acting, acting is my real passion it comes from my vivid personality. When I am acting I feel like I can make an impact in people's life because I am bringing up strong emotions or make them think about their lives, help them to make unexpected decisions and entertain people, make them smile and laugh in the same time. I used to live in Hollywood for a few month and this year I am about to move there for at least a few years and become an actress there too. Travelling is also something I really love. See the world and experience its cultures is something that I can not miss in my life. I am very social person It feels me with energy when I hear people's different life stories. Learning from all the people I get in touch with is something that makes me happy.