Age: 23
Height: 180 cm
Measurements: 86 cm - 68 cm - 94 cm
Profession: Clothing Designer and News Anchor
Hometown: West Bank Demerara
Language/s Spoken: English
Xamiera had 16 cats through out her life. Her love for these animals runs very deep.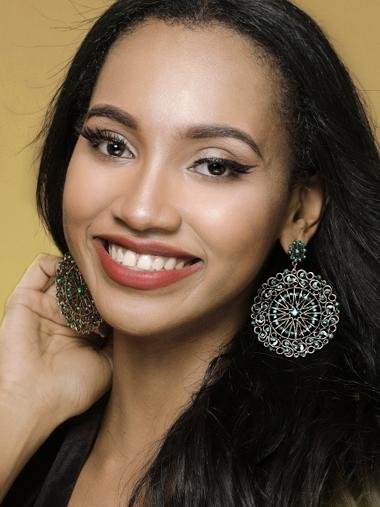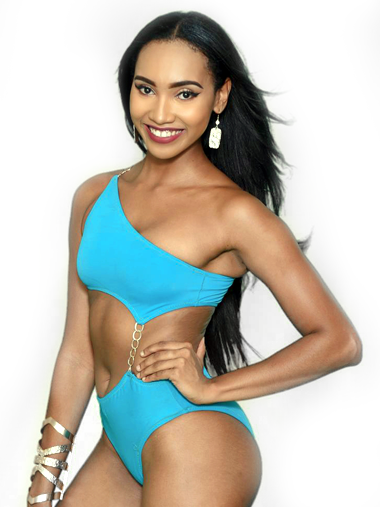 DESCRIBE YOUR CHILDHOOD GROWING YEARS (8-13 YEARS OLD)
My childhood, I remember to be a very happy one. I grew up in a family of six, consisting of myself, 2 sisters, 1 brother and my parents. We lived in a large yard inhabited by 4 other families within their separate homes and of course we were all very close. All the children were friends and I share very fond and playful memories with them, at home and at school. Saturdays were spent platting in our yard, climbing mango trees, making clay sculptures and riding go-kart.
ANY SPECIAL STORIES OR FACTS ABOUT YOUR FAMILY?
One fact about my family is that we place a great emphasis on togetherness and spending quality time. So every Monday night we have "Family Home Evenings" where we come together ,play games, have meaningful discussions , sing songs and have meal together so we can bond and have an appreciation for each other.
WHAT IS THE MOST UNUSUAL THING YOU HAVE EVER DONE?
I'm known for being adventurous with food choices and combinations. I once had nacho chips with milk. I ate it like it was cereal.
WHAT MAKES YOU PROUD OF THE COUNTRY YOU ARE REPRESENTING?
I am proud to be representing Guyana because We as a country are well on our way to transforming into a green economy whilst meeting our goals for sustainable development, utilizing our renewable resources and being kind to our earth which falls in line with the overall objective of Miss Earth. And as Miss Earth Guyana is my responsibility To push the message even further, using my country and its efforts as an example to the rest of the world.
WHAT TRIVIA ABOUT YOURSELF WOULD YOU LIKE TO SHARE?