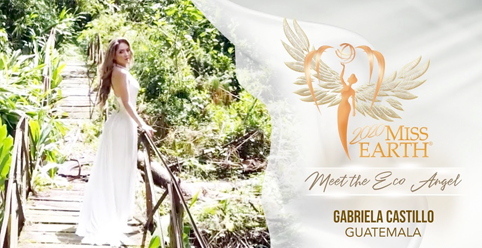 Age: 23
Height: 169 cm
Measurements: 32.5 in - 22 in - 34 in
"When I was a teenager I suffered too much bullying for being too thin and because I looked different to everybody else. As time passed by and many different things happened in my life, I discovered pageantry, which made me start to love myself and realize that I could use that platform to inspire, not only myself, but also other little girls who were living the same things I lived for being different. Today I thank God for making me different, because I already understood that in our differences is where the beauty of human beings stand. And I am more than happy and proud to say that what I thought was my worst defect as a child, became my biggest strength as a woman!"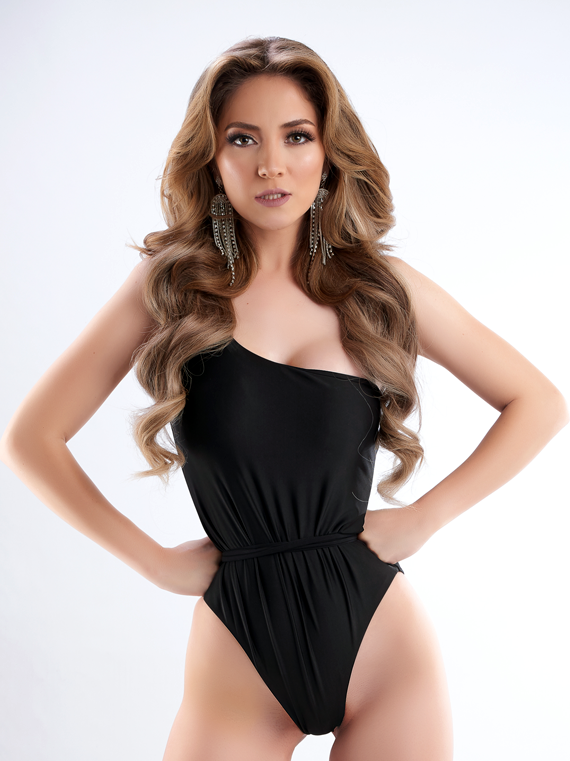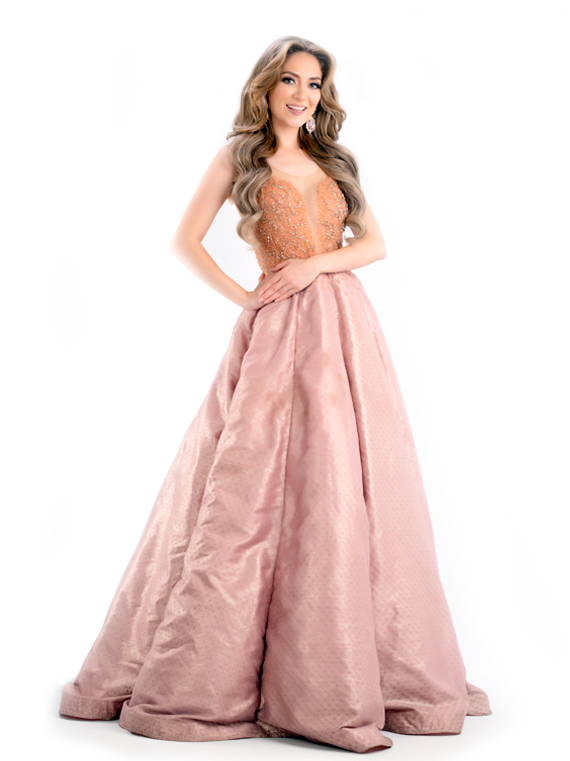 DESCRIBE YOUR CHILDHOOD/GROWING YEARS
I grew up in a small town called Agua Blanca, Jutiapa, along with my parents and siblings. Unfortunately, my parents got divorced when I was 10 years old, and I grew up with my 3 older siblings. For this reason, I was my parent's princess. But this difficult situation gave me the opportunity to grow and become mature much faster, allowing me to appreciate every special person, moment and blessing I had in my life.
WHAT IS YOUR MEMORABLE MOMENT?
The most memorable moment of my life was a bittersweet moment, because I had the amazing opportunity to get a job in one of the most prestigious universities in Guatemala, but that meant I had to move out from my house in order to go live in the city. It became a challenge for me, but I knew I had the ability to overcome it and do my best in order to make my siblings, my parents but most of all, me, proud!
ANY SPECIAL STORIES OR FACTS ABOUT YOUR FAMILY?
One difficult situations that we had to face as a family, was when my older sister's husband died tragically, leaving my sister with an 8 months old daughter to raise on her own. Unfortunately, when my niece was 3 years old, who I called "My Princess", she had a very severe stroke and passed away, being the worst moment of my life. After that situation, my sister was diagnosed with cancer and fought for two years for her life, but after all that difficult time, she was cured from it and now she is living healthy and showing me and my brothers the importance of being together as a family and supporting each other.
WHAT IS THE MOST UNUSUAL THING YOU HAVE EVER DONE?
I had the opportunity to learn how to drive an 80 ton truck. It was very difficult at first but it made me understand that I can do bigger things than the ones I can imagine, and it helped me to realize that even though it is believed that only men do that, women can do it as well.
My advocacy is promoting adaptation over mitigation! If we learn to adapt ourselves, to get to know and love the ecosystems that surround us, just like we do every time we start an academic career, a job or even when we get to know new people, we will be able to avoid the necessity to mitigate the negative impacts of our acts towards our Mother Earth. By adapting, will mean to get to know our Mother Earth and learning how to live in it.
WHAT TIPS CAN YOU SHARE TO PROMOTE ECOTOURISM & CLIMATE CHANGE?
Ecotourism means a responsible trip to the natural areas that conserves the environment, therefore, I would recommend that at the moment of planning an amazing trip to my beautiful country, Guatemala, we should take in consideration that Guatemala holds one of the multiple environmental lungs of America and because of it we hold a wide variety of natural destinations that without a doubt will give to the one who visits a one of a kind experience. And of course, promote the utilization of green energies, promote the adaptation and not only the mitigation, respecting our nature with the protection and restoration of key environments.
WHAT MAKES YOU PROUD OF YOUR COUNTRY?
I am more than proud with the multiculturalism and the immense ecological diversity that we have. But most of all I am proud of the capacity of resilience that we have developed every time that a difficult situation is faced in my country, that capacity to unite as humans in order to move forward. That's what makes me most proud of Guatemala!
WHAT CAN YOU PROMOTE ABOUT YOUR COUNTRY?
I definitely promote the wide range of biodiversity that we have and I exhort to the entire earth to witness the miracle of nature that lives on Guatemala. My country is called "The land of the eternal spring" for the amazing natural beauty that exists here, but it is also the crib of one of the most amazing civilizations that ever existed, the Mayans!
WHAT TRIVIA ABOUT YOURSELF WOULD YOU LIKE TO SHARE?