Age: 25
Height: 175 cm
Measurements: 37 in - 26 in - 37 in
"I have three little brothers, and I am the eldest one. It's my goal to help them in all aspects of their life."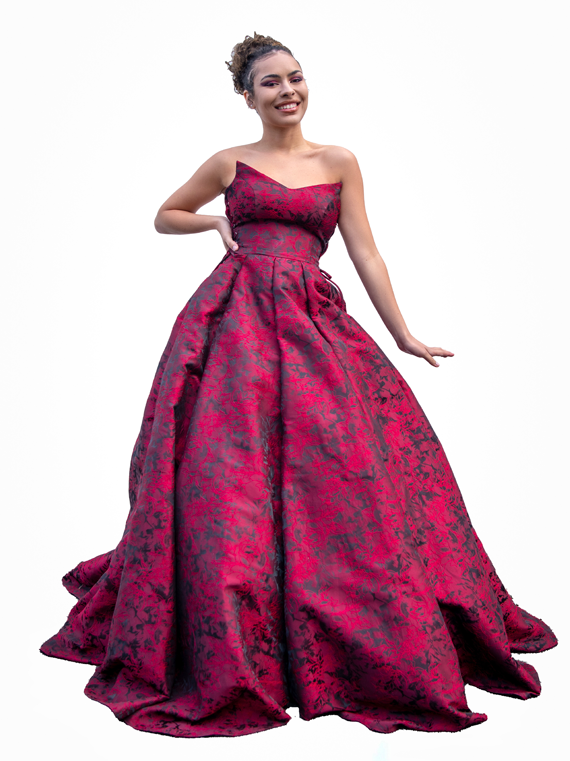 DESCRIBE YOUR CHILDHOOD/GROWING YEARS
I have had a very difficult childhood for as long as I remember. I was in a very conservative family and was very shy. We talked about God all the time and I couldn't look at some shows nor animation. I grew up thinking that it was not normal to have fun.
WHAT IS YOUR MEMORABLE MOMENT?
I remember hiding with my little brother when our parents were asleep in the morning to watch some cartoons.
ANY SPECIAL STORIES OR FACTS ABOUT YOUR FAMILY?
My father died 4 years ago. The police found his body on a beach, and until now I never knew what happened to him.
WHAT IS THE MOST UNUSUAL THING YOU HAVE EVER DONE?
When I returned from my pageant in Santo Domingo in 2016, I took a flight and quickly talked to the pilot. Then he showed me the cockpit and I stayed there during the flight. He and the co-pilot told me about all the buttons and the way to fly the plane.
We have a beautiful planet and should respect it more. I stand with "Clean My Island" which is an association which cleans all the wastes that the inhabitants left. But that is not enough because they start doing it again often. The population have gotten used to throwing away their wastes in nature. It's our role to educate the youngest to stop that cycle. Especially when we know that everything ends up in the sea.
WHAT TIPS CAN YOU SHARE TO PROMOTE ECOTOURISM & CLIMATE CHANGE?
My first tip is to educate the youngest in a fun way. They are our future. AND show the consequences of our actions on the animals. It would be a good start because when you realize all these, then you're ready to act on it.
WHAT MAKES YOU PROUD OF YOUR COUNTRY?
Guadeloupe is the most beautiful island to me. We have one of the most beautiful bays in the world, a magic ecosystem, and some special food that needs to be tasted at least once in a lifetime. But more than that, I'm very happy that my country is evolving. People are waking up, realizing the jewel we have.
WHAT CAN YOU PROMOTE ABOUT YOUR COUNTRY?
The question should be what cannot I promote ! From the cold rivers to the hot overseas, my island is in fact an archipelago of 5 islands, with a lot of different things to see in all of them. What's more, we have a national park which is registered in UNESCO as "Worlds biosphere reserve". We have some beautiful falls all the way. That's way the nickname of my island is "The beautiful waters island".
WHAT TRIVIA ABOUT YOURSELF WOULD YOU LIKE TO SHARE?