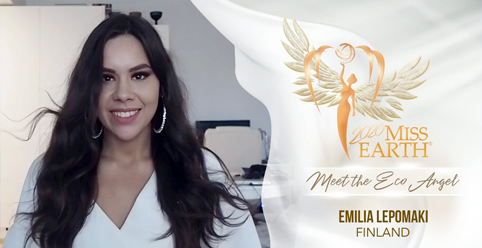 Age: 22
Height: 174 cm
Measurements: 33 in - 26.7 in - 37.7 in
"Pageants are my biggest passion. I have been dreaming of participating on them since I was a little girl. I have also participated in a few national and local pageants before."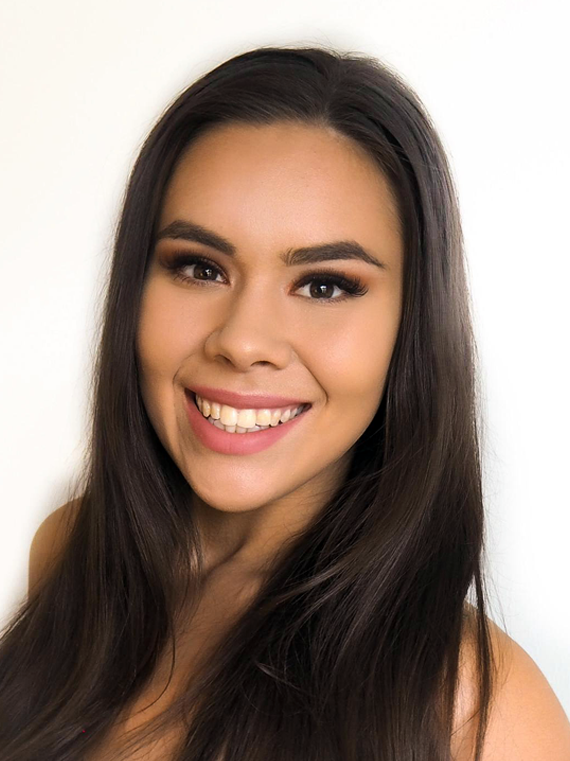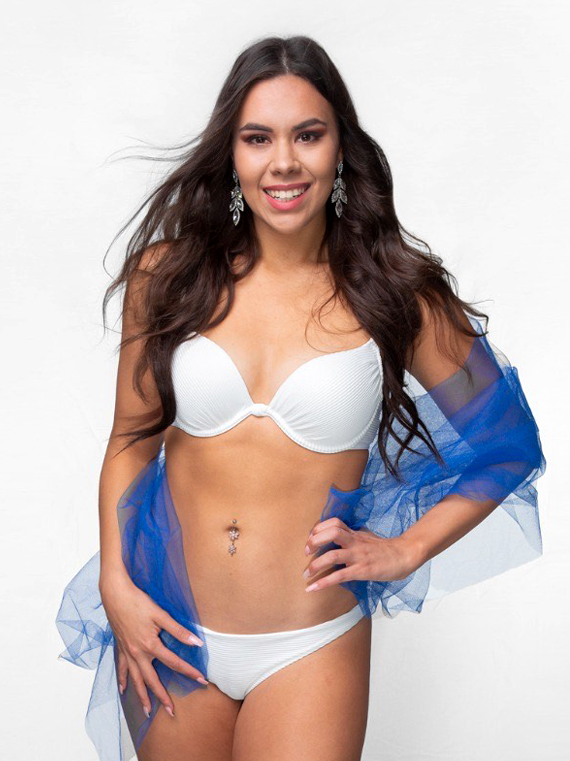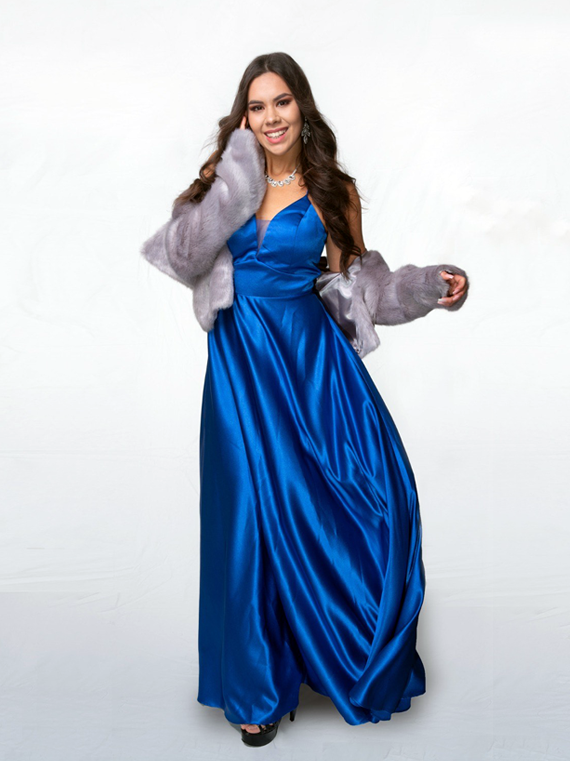 DESCRIBE YOUR CHILDHOOD/GROWING YEARS
My childhood has been good and kind of "ordinary". I have always had an opportunity to pursue my dreams, travel and have fun with friends. I have always been social and I have had many good friends. Only negative thing in my life is that I was bullied for a long time. These times were super hard for me, but it made me the person who I am now. I have got the will to show everyone that I really can do anything. Anyone can if you want it hard enough.
WHAT IS YOUR MEMORABLE MOMENT?
I have to say one of the most memorable moments in my life has been when I was chosen to be one of the Miss Finland semifinalists. It was my first pageant and I thought I would not be chosen. I have always dreamed about participating in beauty pageants and it felt like a dream come true. I cried, my mother cried and we were super happy. It was a big thing to me after I had lost weight about 14 kilograms and prepared myself for it.

Another memorable moment was when I got my workplace in a bank. I was working in a fast food restaurant and made an application to a bank. I just tried if I can make it to the new workplace in another city (I wasn't that serious at all). Then after a few months they called me and asked if I want to start working there (I wasn't expecting that at all). I was crying again (happy tears) and a kind of new chapter started in my life.

One happy moment was when we got our baby cat Luca. He is my first owned pet. Animals are so close to my heart. I am a huge animal lover. We bought our first apartment at the same time with adopting Luca.
ANY SPECIAL STORIES OR FACTS ABOUT YOUR FAMILY?
My family is very supportive. My mom and aunt are both helping me with pageants and my dreams. Me and my brothers (twins) have all been playing Finnish baseball for a long time and our parents are/were watching all the games. All of us love sports. Me and my brothers are all very goal-directed and have big dreams.
WHAT IS THE MOST UNUSUAL THING YOU HAVE EVER DONE?
I think I have ever done nothing unusual for me. I am often doing things on a whim. I have moved to another city with a short notice (I changed my workplace, school and moved to another city alone). I kind of started a new chapter in my life. Almost immediately after that I bought my first owned apartment. I like going out of my comfort zone. I am not scared to do things that are unusual for others, not for me. I would love to perform on TV shows (with good reputation) and live in another country someday.
I have always wanted to help people to fight against bullying. I have also wanted to listen to children and be there for them. It is not something taken for granted that children have those reliable adults in their life. I also want to encourage everyone to chase their dreams and not to quit. For me it is also important to be a natural role model and press the idea that natural beauty is valuable. Be yourself, you are enough.

In environmental issues I am most worried about the seas and rubbishing. The seas are polluted and filled with plastic. We really should reduce our usage of plastic and unnecessary shopping. We need to take care of the nature. Our beautiful nature keeps us alive.
WHAT TIPS CAN YOU SHARE TO PROMOTE ECOTOURISM & CLIMATE CHANGE?
People should reduce unnecessary shopping and reuse/recycle clothes, goods etc. It is important to use public transport, not own vehicles all the time. Prefer walking or biking. We should reduce plastic usage and favor domestic products. Our home countries offer many kinds of foods, goods and services to use in daily life. In Finland we luckily have that deposit system for plastics also.

Saving energy and using renewable resources has a huge role in fighting against climate change. We really should take care of our environment and try not to use for example electricity as large amounts as we are using now.

We also should educate the youth to be more aware of climate change. We have to create a great platform for youth to fight against climate change so they can have a good future. We are the problem, so we also need to find the solution.
WHAT MAKES YOU PROUD OF YOUR COUNTRY?
Most especially, Finnish nature and that we are one of the most equal country in the world. Equality is super important to Finns. We have also good recycling possibilities. For example; deposit systems for plastics. We have a good education system. Everyone has a possibility to go to school and educate him-/herself. Finland is the world's happiest country in 2020 (it has been for three years in a row).
WHAT CAN YOU PROMOTE ABOUT YOUR COUNTRY?
In Finland you can see the beautiful nature and for example northern lights. The snowy winter is one of the most interesting things to tourists. We are a country where Santa Claus comes from. There are big differences between our seasons which offer many different types of activities. You can go canoeing, skiing, snowshoeing, to reindeer safaris, hiking and camping. We have a reputation of being a clean and safe country. We also have good health care system. Everyone is entitled to health care.
WHAT TRIVIA ABOUT YOURSELF WOULD YOU LIKE TO SHARE?
I am kind of dreamer and a doer. If I have a dream, I am not afraid to pursue it. I want to be an example who fights for her dreams. Almost anything is possible if you just believe in yourself and work for it. As a person I am relentless, goal-directed, approachable and kind. For me it is always important to respect everything around me. People and nature. I am also super empathic as a person.