Age: 18
Height: 180 cm
Measurements: 86 cm - 64 cm - 94 cm
Profession: Model and Dance Student
Hometown: Ayia Napa
Language/s Spoken: Greek and English
Maria is very much looking forward to meeting likeminded people and learning more about the diversity of different cultures and the fact that this is an opportunity to learn.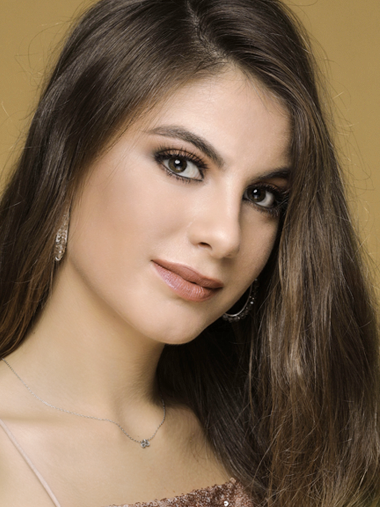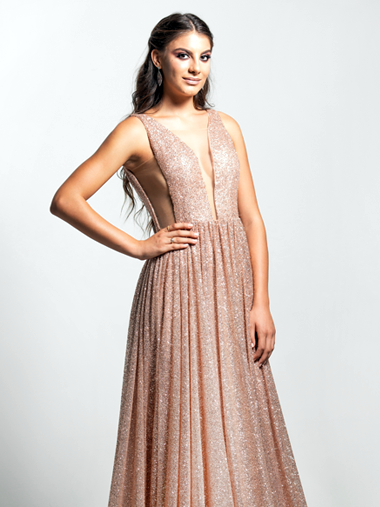 DESCRIBE YOUR CHILDHOOD GROWING YEARS (8-13 YEARS OLD)
I think I was blessed to be born in Cyprus. Our house is situated on farmland and my Grandfather spend every day on the farm producing potatoes and a variety of different fruit and vegetables. I have many good memories of our extended families cousins, aunties and uncles coming together to help each other handpick the potatoes, also the weeks in which we handpicked the olive trees where we would then take them to be squeezed and use the olive oil throughout the year. We also had chickens so we always had fresh eggs every day, and fun fact we also had peacocks at our farm. I spend a lot of the time at the beach, it's where I feel most happy swimming with my girlfriends and pretending we were mermaids. I can confidently say I had a wonderful childhood full of fun memories in which I will never forget and cherish forever.
ANY SPECIAL STORIES OR FACTS ABOUT YOUR FAMILY?
It is very common in the Cypriot Culture to be very close to your family and see your grandparents nearly every day whenever you are hungry all you have to do is go to your Grandmother's house and even though she lived alone with your grandfather she would always have enough food for up to 20 people.
WHAT IS THE MOST UNUSUAL THING YOU HAVE EVER DONE?
Personally entering Star Kypros Pageant was the most unusual thing I have ever done. I never imagined myself participating in one but from this I learned if you believe in yourself then anything is possible.
WHAT MAKES YOU PROUD OF THE COUNTRY YOU ARE REPRESENTING?
I am extremely proud to be representing my country Cyprus for many reasons. We are a small country, traditionally we farm and we eat a lot of fresh fruit and vegetables so our consumption on plastic waste is minimal as all the local markets sell the fruit and veg loose not packaged. Also we have the cleanest beaches in the whole of Europe and I feel Cyprus is a great example to promote and bring awareness to other countries.
WHAT TRIVIA ABOUT YOURSELF WOULD YOU LIKE TO SHARE?
My greatest wish would be to be able to sing; unfortunately I am a terrible singer. I like fashion a lot, I have a slight obsession with handbags and shoes. Most of the time when I'm alone I pretend I'm in a movie mostly dramatic romantic ones and take the scene very seriously. I enjoy baking a lot my favorite thing to bake is lemon cake and I use fresh home grown lemons from the garden.