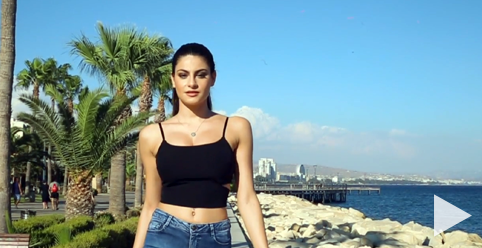 Age: 21
Height: 168 cm
Measurements: 85 cm - 64 cm - 88 cm
Profession: High School Student
Hometown: Limassol
Language/s Spoken: Greek and English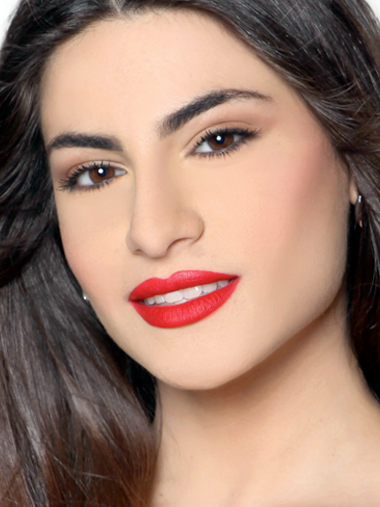 DESCRIBE YOUR CHILDHOOD GROWING YEARS (8-13 YEARS OLD)
My childhood growing years are consisting the most important period of my life. During this period of time, I developed my character and personality and I started gaining experiences of life. Most importantly though, I was lucky enough to live these years happily, surrounded by my parents, siblings and friends without being decontaminated in front of a screen, like most kids do nowadays. It can be said that I was a tomboy as most of the kids in my neighborhood were male and my first interest became our tree house. At the age of two I had my first interaction with agriculture because of my grandfather's garden, but between the age of eight and thirteen my knowledge around nature started being developed throughout primary school's education and through the documentaries I used to watch.
ANY SPECIAL STORIES OR FACTS ABOUT YOUR FAMILY?
My grandfather was a soldier back in 1974 Turkish invasion and fought for the rights of our country. Although he had a harsh time there, kept captured and tortured during the war he survived and managed to come back to his family. He is a hero to my eyes.
WHAT IS THE MOST UNUSUAL THING YOU HAVE EVER DONE?
The most unusual thing I have ever done was when I booked an airplane ticket for England to travel alone the next day. This is unusual for me because I like to have control of everything I do, have time to organize and be prepared.
WHAT MAKES YOU PROUD OF THE COUNTRY YOU ARE REPRESENTING?
Cyprus is an island with lots of beauties. An island which had been conquered in history many times by other civilizations and it still is divided. I feel proud of Cypriots who managed not to modify our identity, not to lose our mother tongue, ethics and customs nor surrender to any conqueror without fighting for our motherland.
WHAT TRIVIA ABOUT YOURSELF WOULD YOU LIKE TO SHARE?