Age: 24
Height: 178 cm
Measurements: 83 cm - 68 cm - 101 cm
Profession: Social Media Manager
Hometown: Willemstad
Language/s Spoken: English, Dutch, Papiamentu and Spanish
Started her own modeling agency at the age of 18 to give girls and boys the opportunity to develop themselves and give them more self-confidence.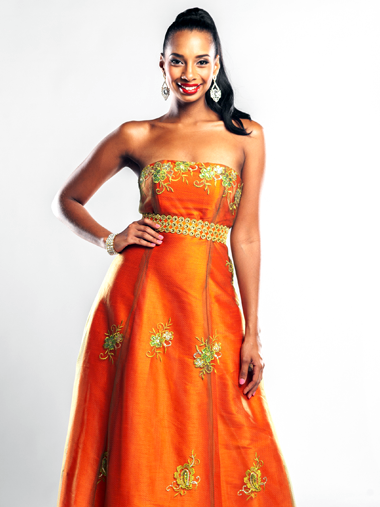 DESCRIBE YOUR CHILDHOOD GROWING YEARS (8-13 YEARS OLD)
My childhood was mostly spent outside. I remember being outside most of the time playing with my dogs. Every afternoon when I finished my homework, you would find me outside with them. I would throw balls, sit and cuddle and even talk to them. In addition, I used to play a lot with my neighbours under our Cashew tree. Furthermore, I also used to love going to work with my mom on during the summer holidays. As my mom is a tour guide, I used to help her and the tourists who visited my lovely island of Curaçao.
ANY SPECIAL STORIES OR FACTS ABOUT YOUR FAMILY?
My family is totally racially mixed, and that's something that makes me truly unique. Both my mom and dad's side have completely different ethnicities. From my dad's side: My grandfather is half African (descendants in Curaçao), half Jewish from Israel and my grandmother is Arabic. From my mothers' side: My grandfather is German and my grandmother is Indian. My heritage is something I'm really proud of, I embrace all of my cultures. I feel very fortunate to have been born on such an island with a rich melting-pot.
WHAT IS THE MOST UNUSUAL THING YOU HAVE EVER DONE?
The most unusual thing I have ever done was swimming with the Whale Sharks in the Philippines last year. As an Island girl I love the beach and the ocean, however I am really scared of the deep ocean. So this actually took quite some courage to get into the water and see these magical sharks. It was simply amazing and the highlight of my Philippines trip!
WHAT MAKES YOU PROUD OF THE COUNTRY YOU ARE REPRESENTING?