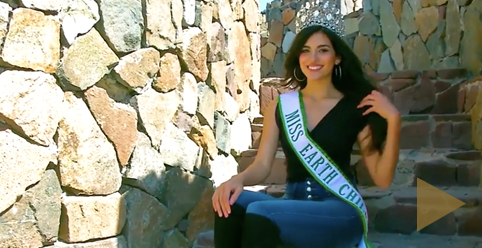 Age: 23
Height: 177 cm
Measurements: 89 cm - 66 cm - 99 cm
Profession: Violinist/Musical Artist
Hometown: La Serena
Language/s Spoken: Spanish, English, German and Portuguese
Antonia had a successful social project in 2016, a fund-raising concert for the Luis Braille Special School for the vision-impaired children.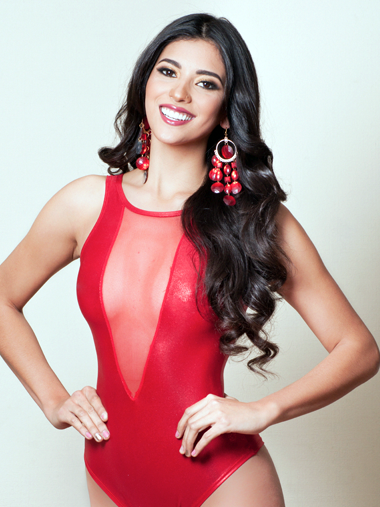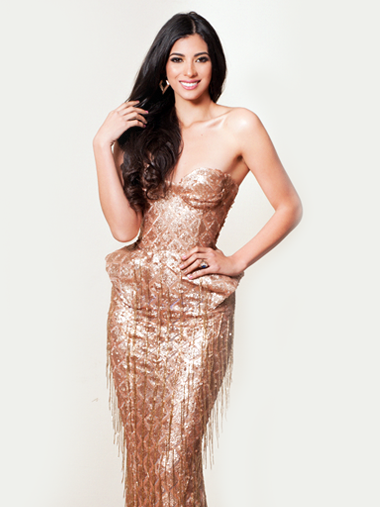 DESCRIBE YOUR CHILDHOOD GROWING YEARS (8-13 YEARS OLD)
I grew up in a modest family without many comforts. I'm the oldest of three children. my parents always believed that education and ethics would make my siblings and I get out of poverty, letting us surpass ourselves in life and succeed. Because of this, they made me take violin classes and painting classes at the early age of 5 and start the practice of martial arts s at 8, in order to become an integral person by getting artistic skills, being in a good state of health, getting discipline and learning to be patient, because success requires a lot of discipline, patience and love for what you do.
ANY SPECIAL STORIES OR FACTS ABOUT YOUR FAMILY?
My father is a concerned, caring, helpful and thoughtful man who passed through one of the worst periods of my nation from 70's to 90's when a dictatorship was ruling our country and he refused to be part of the army anymore when it started to use the violence against people, being commanded by army's general. Due to this my father bore the brunt of violence and the misuse of power because of his desertion, he was sent to prison for 6 years, suffering but keeping his ethics intact with his head held high. He is my best example of resilience and ethical duty.
WHAT IS THE MOST UNUSUAL THING YOU HAVE EVER DONE?
Actually, in Miss Earth Chile pageant I made my organic clothes with drink cans, and with all the material that was left over, I made recycled rings to the 19 candidates, all hand painted, inspired by an eco-tourist place in their city.
WHAT MAKES YOU PROUD OF THE COUNTRY YOU ARE REPRESENTING?
I feel very proud of the solidarity that characterizes Chile, the way our people help each other no matter how difficult the situation may seem, I have seen with everyone helping during a natural disaster or even giving money to a modest trader who has lost all his merchandise before selling it. I am proud and grateful for being part of this humble and solidary nation.
WHAT TRIVIA ABOUT YOURSELF WOULD YOU LIKE TO SHARE?
My first violin teacher, Gustavo Tapia had an incredible advocacy to teach children with not enough resources for free, because he wanted to change life's through music as he did with mine and many other whom are playing in important orchestras right now. Unfortunately, two years after I became his student he was run over by a drunk driver, that left him disabled and unable to do even the simplest tasks by himself, and I was his last student, due to that I never left music and I will never leave the violin, because of the love this amazing man gave me. I visited him every year going to the capital to play the violin for him, it seemed that he wanted to conduct the piece and that was a huge achievement in his condition and my chest swelled with emotion every time it happened. He passed away this year during this January and in his loving memory I'm teaching a little girl whose mother is as modest as mine was for free to keep my master's task going.