Age: 20
Height: 175 cm
Measurements: 92 cm - 63 cm - 93 cm
Profession: Advertising Student
Hometown: La Calera
Language/s Spoken: Spanish and English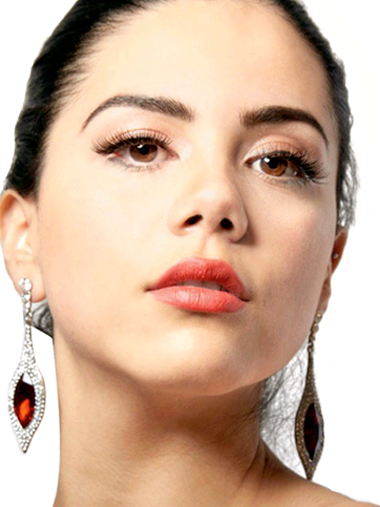 DESCRIBE YOUR CHILDHOOD GROWING YEARS (8-13 YEARS OLD)
I had a very beautiful childhood. I grew up in the countryside surrounded by nature and animals which allowed me to form a unique sensitivity for the respect of the environment.
ANY SPECIAL STORIES OR FACTS ABOUT YOUR FAMILY?
My family migrated from Middle East, aproximately in the year 1930 for the bad situation in Palestine. They arrived in Chile and with effort and perseverance managed to get ahead and fulfill their goals as a family.
WHAT IS THE MOST UNUSUAL THING YOU HAVE EVER DONE?
I think going paragliding
WHAT MAKES YOU PROUD OF THE COUNTRY YOU ARE REPRESENTING?
In Chile we have experienced several natural catastrophes during the last times. And like Chileans, it is in those moments that we unite more than ever. Chile is a country whose length from north to south is 4329 km. And if we are from the south and something happens in the north, we are able to organize carabanas with food, clothing, etc. to get our help. The same happens when these situations occur in other countries and there we go.
WHAT TRIVIA ABOUT YOURSELF WOULD YOU LIKE TO SHARE?