Age: 25
Height: 177 cm
Measurements: 90 cm - 65 cm - 90 cm
Profession: Business Administration Student
Hometown: Olinda
Language/s Spoken: Portuguese
Sayonara lived independently and traveled to different countries, as a professional model, after finishing high school. After four years, she went back home to take a college degree.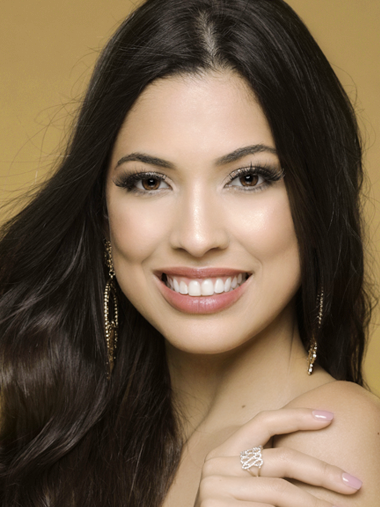 DESCRIBE YOUR CHILDHOOD GROWING YEARS (8-13 YEARS OLD)
I used to play a lot with my friends on the street , without shoes, feet on the ground. My house was so big, so I used to do birthdays parties at my house and invite all my friends so they could eat different things there.
ANY SPECIAL STORIES OR FACTS ABOUT YOUR FAMILY?
My parents got divorced when I was very young, and I have lived my whole life with my mom and my grandma in the same house. People say that children who lives with their grandmother normally get spoiled, but for me was the opposite. My grandma always taught me how to be a strong woman, take care of myself and how to do everything on my own, just like her that raised 4 kids on her own.
WHAT IS THE MOST UNUSUAL THING YOU HAVE EVER DONE?
I think that leaving my house with 16 years old to live alone in India was such a crazy thing to do. I was so young, had never lived alone, and getting touch with a totally different culture than mine was such an experience.
WHAT MAKES YOU PROUD OF THE COUNTRY YOU ARE REPRESENTING?
To be honest, I am very proud of being Brazilian because of everything! Brazil is the second country with the largest plant coverage in the world , we are a lush natural beauties, the amazon jungles is called the lung of the planet. When it comes to the people, we are very receptive.
WHAT TRIVIA ABOUT YOURSELF WOULD YOU LIKE TO SHARE?