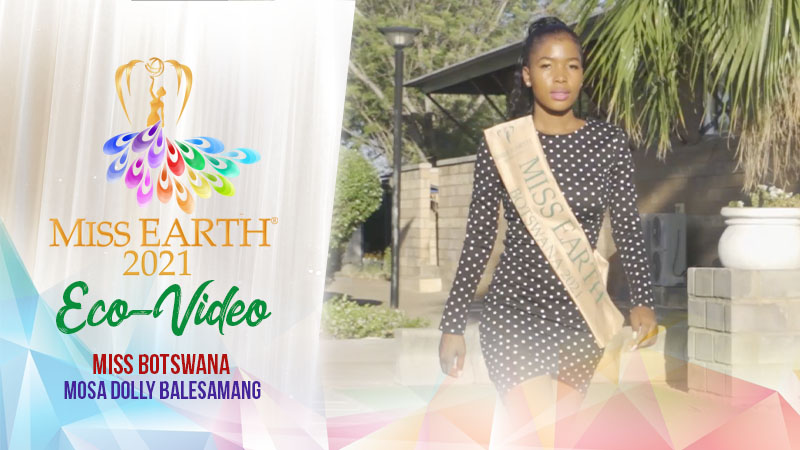 Age: 27
Height: 165 cm
Measurements: 34 in - 27 in - 40 in
Career / Education: Assistant Scientific Officer
"I am a doer, very tactical and a very good dancer. I am versatile and a lover of different languages and culture, I speak 5 languages and currently learning Spanish. I aspire to be veterinarian because animal health is one of the very many things I love."

DESCRIBE YOUR CHILDHOOD/GROWING YEARS
A young dreamer who has always seen herself as a solutionist. Grew up as a tomboy who found solace in soccer to escape the hardships of her community. I grew up in a sustainable farming household and saw how best we can commercialize the art f food production in a sustainable manner.
WHAT IS YOUR MEMORABLE MOMENT?
When I saved a cow and her calf from a difficult birth on my first try. This fueled my love for animals so much that their rights are very close to my heart. Animals welfare is an underspoken field in my country and this is where I vowed to be spokesperson for all animals.
ANY SPECIAL STORIES OR FACTS ABOUT YOUR FAMILY?
I have a very entreprneurial family, everyone has a business that they actively started and successfully maintain. They are very supportive in my passion and have become agvocates too.
WHAT IS THE MOST UNUSUAL THING YOU HAVE EVER DONE?
I spent a night by the tickets vendor so that I could be first in line to purchase my favourite soccer team ticket. Being very passionate about sports, I just had to. My team won the championships 16 times, and on that day they had invited a team from another country. I really did not want to miss seeing them in action.
I advocate for skills capacitation of farmers so that they produce sustainably. I advocate for adoption of smart farming techniques so that they can further teach the coming generations on their responsibilities as nation feeders, for the safety of the food we eat and the symbiotic relationship we have to establish between us and the environment.
WHAT TIPS CAN YOU SHARE TO PROMOTE ECOTOURISM & CLIMATE CHANGE?
It is our collective responsibility to conserve the only habitat we have, and the coming generations are looking to us to create a sustainable life for them. Adopting a 'each one teach one' method can really get the job done, to create a ripple effect on sensitizing everyone on the threat that is Climate Change. For us to be ready, we too must change and plant more trees, have greenhouses and practice rotational grazing.
WHAT MAKES YOU PROUD OF YOUR COUNTRY?
Biodiversity preservation- Botswana have always been known for trying its level best to preserve its animal ecosystems through conservation. Botswana has the largest fraction of land area under formal conservation of any country in the world. 30% of the country has been reserved for parks and other reserves to safeguard the country's natural heritage and protect its wildlife. The preservation of unique landscapes like the Okavango delta, the Kalahari desert and the Chobe area are especially important to the continued growth of the ecotourism sector in Botswana.
WHAT CAN YOU PROMOTE ABOUT YOUR COUNTRY?
The Okavango Delta- It is the best inland delta in the world. Located in the North West part of the country the delta is home to over 3000 animal species, including 400 bird species, all big five game animals(lion, leopard, African buffalo, African bush elephant and rhinoceros), giraffes and a lot of safari animals. This UNESCO World Heritage Site also has 1068 plants species and one of Botswana's main tourist attraction with many lodges and hotels lined along the delta. It is truly one of the most beautiful places on Earth.
WHAT TRIVIA ABOUT YOURSELF WOULD YOU LIKE TO SHARE?