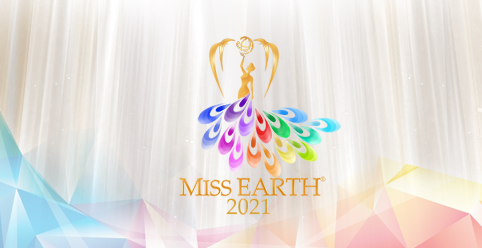 Age: 20
Height: 172 cm
Measurements: 33 in - 25 in - 35 in
"I speak 4 languages. I invest in education and that is my priority in life. I finished high school and am currently studying at the Faculty of Political Sciences. My wish is to work as a teacher in order to pass on my knowledge to other generations."

DESCRIBE YOUR CHILDHOOD/GROWING YEARS
I had a very happy and exciting childhood. I was a very interesting and restless child. I made some new mischief every day. I have 2 older brothers and an older sister so I was always a little spoiled little girl. As far as I know for myself I have been singing so I have performed at various shows and competitions where I have won awards.
WHAT IS YOUR MEMORABLE MOMENT?
My memorable moment was when I came to school the first day and the school direcor asked me if I knew anything about education. I could neither read nor write nor draw I only knew how to sing. At the school I went to, my father works as a teacher. And then when I said I could only sing I was played on a loudspeaker throughout the school. My father ruined the country. it was a very fun moment in my childhood.
ANY SPECIAL STORIES OR FACTS ABOUT YOUR FAMILY?
I come from a calm and educated family. My sister has a master's degree in economics, both brothers have a master's degree in electrical engineering. My father works as a professor and my mother has dedicated her whole life to our upbringing and care for us. I can freely say that I am grateful to my family for all the successes I have made.
WHAT IS THE MOST UNUSUAL THING YOU HAVE EVER DONE?
By the way, I really like challenges and some extreme things. I love surprises and I really enjoy them. I love when someone prepares them for me and I for someone. There are a lot of things that I would put under the unusual and I did, but I will win that which I know. And as a child of 11 years I knew how to drive. I was driving over 100km and after 3 hours of driving I was stopped by the police. I made a terrible problem for myself and my family, but it's all part of growing up.
I advocate for love. I love to love and I love being loved. I find that people who can't find love and good qualities in themselves can't look for them in anyone else either. We need to be the change we want to see in the world. If we start by cleansing ourselves and making ourselves a better person, then the world will be a better place to live.
WHAT TIPS CAN YOU SHARE TO PROMOTE ECOTOURISM & CLIMATE CHANGE?
I think we need to work primarily on raising our children. To appeal to parents to raise awareness of environmental protection for their children so that tomorrow they can do the same and apply it. Every tree planted is a new life. Why destroy them if we all benefit from them. By cleaning parks and public places, using filters in cars and factories, we will protect the environment. Let's make the planet a better place to live.
WHAT MAKES YOU PROUD OF YOUR COUNTRY?
The 1984 Olympic Games were held in my hometown, the capital of BiH, Sarajevo. Last year, the Winter Olympic Games for young people were held. We never did anything wrong to anyone. Moreover, during the 1992-1995 war, genocide was committed in several BiH cities. We have always voted for a truce and fought for peace not only in our country but in the whole world.
WHAT CAN YOU PROMOTE ABOUT YOUR COUNTRY?
What I have done so far and what I will continue to promote about my country are the natural beauties that my country has at its disposal. We have many natural lakes, rivers, mountains, forests, sea and many other beauties.
WHAT TRIVIA ABOUT YOURSELF WOULD YOU LIKE TO SHARE?