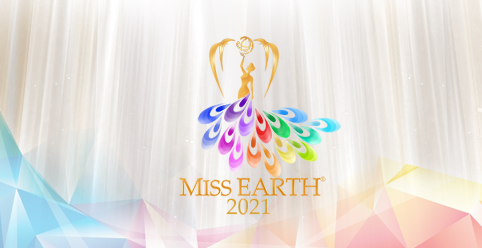 Age: 23
Height: 172 cm
Measurements: 28 in - 24 in - 36 in
Career / Education: Entrepreneur
"Fitness is my pleasure. I am going to gym often. It keeps me healthy physically and mentally . Whenever I am stressed I go to training and I leave all my negative energy there."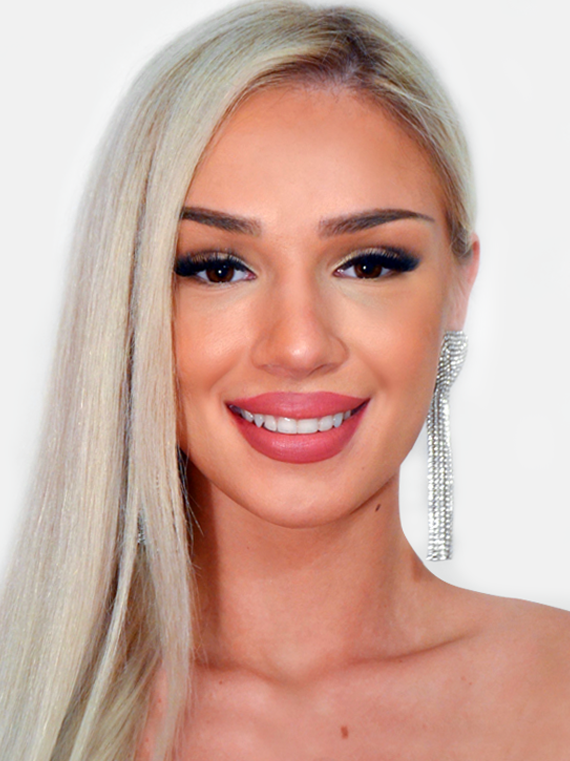 DESCRIBE YOUR CHILDHOOD/GROWING YEARS
I was restless child. I was always doing some activities. I was playing outside with other kids, planting flowers in front of my building or playing with cats and dogs. Beside elementary school I also went In Musical school where I learned to play a violin.
WHAT IS YOUR MEMORABLE MOMENT?
My memorable moment was when I went to ride a bike with my friend. We went to one hill and wanted to get down. When we started going down I immediately fall on ground. My friend started to laugh so hard that she also lost control of the bicycle and she also fall. We were so embarrassed that we hide behind of one tree from people who were watching and laughing. Luckily we didn't get hurt, but that was situation that we will remember as long as we are alive.
ANY SPECIAL STORIES OR FACTS ABOUT YOUR FAMILY?
My mother is real estate agent. My father is builder. I have two brothers. One is electrical engineer and another is economists. I am very connected to them and they are my biggest support. They play important rule in my life.
WHAT IS THE MOST UNUSUAL THING YOU HAVE EVER DONE?
I had intense conversations with my cat.
My advocacy is to see the integration of life, respect for cultural diversity and human rights, I promote social justice around the world, empathy for the poor around the world, to see the world as others see it and feel responsible for global ethics.
WHAT TIPS CAN YOU SHARE TO PROMOTE ECOTOURISM & CLIMATE CHANGE?
My idea is to raise the awareness of local people, and after that work on a global level, through a demonstration of ecotourism for an areas that are very important in my country (there you can list tourist places such as Una, Kravice ...), and time to create conditions for serious investments in tourist destinations that can generate a new form of sustainable ecotourism. That climate change must commit to a green and resilient future — together for our planet. Already during 2021, UNDP is organizing a number of events and activities to bring together citizens, communities, civil society, local governments, the private sector and the authorities on the need for urgent action on climate change in Bosnia and Herzegovina. The key thing is to make the public aware of the seriousness of this problem, and I believe that I, through social networks and various campaigns, can make a great contribution so that young people realize the seriousness of this problem.
WHAT MAKES YOU PROUD OF YOUR COUNTRY?
Although I come from a small country in Southeast Europe, in the hilly Balkans, I am proud of it for many reasons. I am proud because people from all over the world are welcome in it. All cultures of the world meet in Bosnia and Herzegovina. Islam, Catholicism, Orthodoxy, Judaism, are all cultures that together make Bosnia and Herzegovina a multicultural state. I am proud that as a small country we hosted the 14th Winter Olympic Games in 1984, where athletes from all over the world came to our capital Sarajevo and won medals that they still keep in their homes. I am proud that we have natural beauties that attract tourists from all over the world to come and visit us, such as our river Neretva, which has wonderful rafting tourism, wonderful Olympic ski resorts like Jahorina, Bjelasnica and Vlasic, Old Bridge on the Neretva in Mostar, Perucica rainforest, the city of Sarajevo, where the cultures of the Austro-Hungarian monarchy and the Ottoman Empire meet, and whose spirit is still preserved today. What is special for a large number of tourists is the cuisine of Bosnia and Herzegovina. Ćevapčići, pite(pies), čorbe (kind of soups) are just a part of the kitchen that fascinates a large number of tourists.
WHAT CAN YOU PROMOTE ABOUT YOUR COUNTRY?
The gift I want to share with everyone is that my beautiful little country of BiH, has magnificent landscapes and natural beauties. I want now and in the future to be the "ambassador" of promoting my country and to ensure that visitors from all over the world have access to these beauties. There are a number of rare natural phenomena that BiH can proudly boast of, such as the last rainforest in Europe Perućica located within the Sutjeska National Park, the magnificent deepest canyon in Europe - Tara, with an average depth of 1,100 meters, which also ranks second on the planet after the river canyon. Colorado, as well as the second deepest canyon in Europe - Rakitnica, nestled between the mountains Bjelasnica and Visocica with an altitude difference of 800 meters.
WHAT TRIVIA ABOUT YOURSELF WOULD YOU LIKE TO SHARE?