Age: 23
Height: 177 cm
Measurements: 86 cm - 66 cm - 93 cm
Profession: Medical Student
Hometown: Banjaluka
Language/s Spoken: Bosnian and English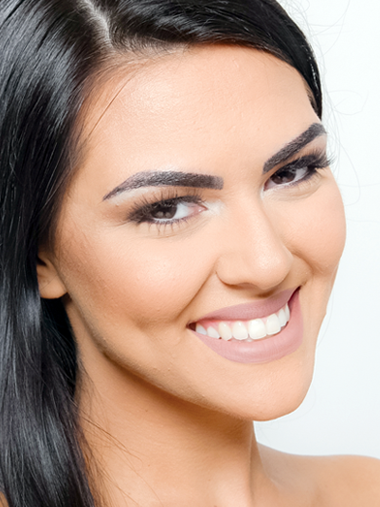 DESCRIBE YOUR CHILDHOOD GROWING YEARS (8-13 YEARS OLD)
Because of my family I was a cheerful kid, content and happy. With only my 5 years old, I've started working with modeling, so I was already with my 8 years old wearing a children's show. I was an excellent student in my elementary school, and I went to different competitions in math, history, information... I always like to sing and draw, although my main wish was to be a doctor.
ANY SPECIAL STORIES OR FACTS ABOUT YOUR FAMILY?
One of the most beautiful things is that my sister is pregnant for the third time, children are the meaning of the life. Recently there was a ceremony where my brother married his girlfriend. Actually, my family is one united, affordable and spiritual community. We are very religious people.
WHAT IS THE MOST UNUSUAL THING YOU HAVE EVER DONE?
I am in organization by the " Red Cross " to help people and animals. I've found plenty of homes for little dogs, helped non-existent and old people. Because if help you, I'm going to help myself.
WHAT MAKES YOU PROUD OF THE COUNTRY YOU ARE REPRESENTING?
My country is a small country, with cultivated tradition, many rivers, a lot of forests, clean water, fresh air and natural people. Bosnia is full of love, which we share with each other. We have the only rainforest in Europe, Perućica. It's interesting that the first tram was created in BiH. People in Bosnia have a good sense of humor, they are kind and friendly. I'm proud of it all.
WHAT TRIVIA ABOUT YOURSELF WOULD YOU LIKE TO SHARE?