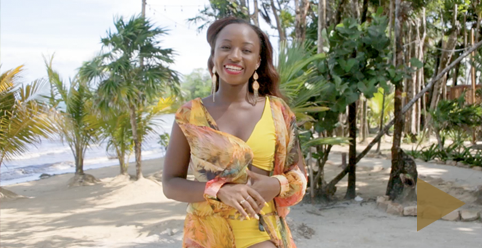 Age: 21
Height: 165 cm
Measurements: 86 cm - 71 cm - 94 cm
Profession: Entrepreneur, Model and Tourism Management Student
Hometown: Belize City
Language/s Spoken: English
Renae is excited to meet the other contestants and more than ready to show what all Belize has to offer with the little resources it has.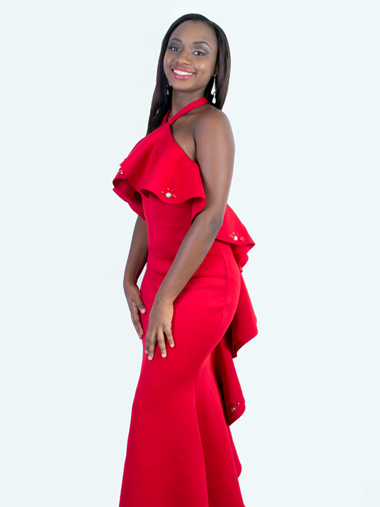 DESCRIBE YOUR CHILDHOOD GROWING YEARS (8-13 YEARS OLD)
I am a former member of the Girl Guides Association in Belize. I started off as a Brownie with one patch on my sash, and as I got older, I started to part take in more activities and was rewarded more patches; By 10 years old I was promoted to a Girl Guide with possibilities of becoming a Girl Guide Ranger at 13 years old.

I danced ballet, and received many gold and silver certificates from the national festival of arts committee.
ANY SPECIAL STORIES OR FACTS ABOUT YOUR FAMILY?
I grew up with a very loving family. My parents are my role models. They instilled great values in me, support all my dreams, and thought me that through hard work and dedication anything is possible. I also have one brother, two sisters and a few nieces and nephews who inspire me on a daily basis.
WHAT IS THE MOST UNUSUAL THING YOU HAVE EVER DONE?
Travel to China alone to represent Belize at an international pageant.
WHAT MAKES YOU PROUD OF THE COUNTRY YOU ARE REPRESENTING?
There are many things to be proud of about my country, apart from our great Barrier Reef coming off of the World's Endangered List, and our marine life and flora and fauna that grows abundantly throughout 8,867 square miles of my country; I am proud to live in a democratic country where human rights are respected and its culturally diverse people live in harmony.
WHAT TRIVIA ABOUT YOURSELF WOULD YOU LIKE TO SHARE?