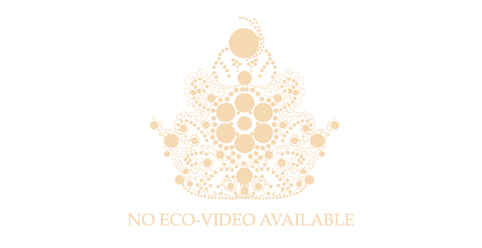 Age: 18
Height: 175 cm
Measurements: 91 cm - 71 cm - 94 cm
Profession: International Business and Chinese Language Student
Hometown: Nassau
Language/s Spoken: English
Samia was an honor student throughout high school and went on to be one the top performing students in the national secondary school education examination and received national recognition.
DESCRIBE YOUR CHILDHOOD GROWING YEARS (8-13 YEARS OLD)
My childhood at this time was very difficult for me. I was always well mannered and well spoken and I did well in school but unfortunately, I suffered from feelings of rejection and low self esteem. I craved deeply to be accepted by everyone but never did completely fit in. I would have to say that the struggle was mostly internal, as I did come from very nurturing home where my parents did their best to make feel adequate. The world and children are not always as kind as we would wish them to be. However, as a coping mechanism I learned to focus on my personality and make up for what I thought I lacked on the outside with my intelligence, wit and keen eye for curation and aesthetics. I learned to look forward to things beyond my immediate reach like foreign pop culture music and arts, I'm very grateful for this because it has made me such a more eclectic, open minded and respectful person. My maternal grandfather Jospeh Zonicle is an unsung hero with regards to The Bahamian labour movement which can be paralleled to the American civil rights movement of the 1950s. He was the Secretary General for the Bahamas Federation of Labour, of which Sir Randol Fawkes was the Leader. The Taxi Union , which was a part of the Federation was protesting because the airlines had contracted tour busses to transport the tourists uptown, cutting the taxi cab drivers out. Sir Randol called a meeting to address this and other injustices to the Bahamian people were facing by the powers that be at that time, the United Bahamian Party (UBP) a party of all white oligarchs. At the end of the meeting, Sir Randol turned to my grandfather and said," Brother Secretary General, what shall we do" He replied "Strike if you must" Then Sir. Randol said, "Then we will strike, tomorrow my brothers and sisters we will march on Bay Street". This strike revolutionized The Bahamas.
ANY SPECIAL STORIES OR FACTS ABOUT YOUR FAMILY?
I am unfortunately one of the millions of children in the world who grew up in a broken family, since my parents separated when I was two years old. This may seem like an interesting fact to others , but sadly it is becoming a norm in my generation. What I believe is unique about my upbringing is that my parents maturely decided to raise me up together, though they were already living separate lives.
WHAT IS THE MOST UNUSUAL THING YOU HAVE EVER DONE?
I most unusual thing I have ever done is gone parasailing. I have a fear of heights that I take very seriously and I cannot swim. For me this was a completely nerve wracking experience but only up until take off. After being lifted into the air and having the wing carry me up the way it did, it was pure bliss. To hover about the beautiful blue ocean just brings this unexplainable sense of peace. I could liken it to what I expect ascension into heaven to feel like.
WHAT MAKES YOU PROUD OF THE COUNTRY YOU ARE REPRESENTING?
There are so many things in my country that makes me proud to a representative of The Bahamas, from our food and our humor to our dialect and the beautiful natural landscape. However, I would have to say I'm most proud of our economic fortune and level of development that we enjoy as a tiny Caribbean archipelago. There exists so much potential for further sustainable and efficient development. Diamonds take time to mature from coal and thats exactly how I view my country. I think the Bahamas can become a utopia, a destination not only great for tourism but one for comfortable living across the class spectrum.
WHAT TRIVIA ABOUT YOURSELF WOULD YOU LIKE TO SHARE?