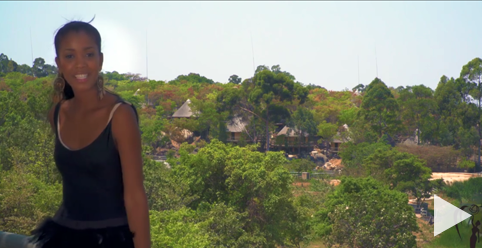 Age: 23
Height: 177 cm
Measurements: 84 cm - 66 cm - 95 cm
Profession: Law Graduate
Hometown: Luanda
Language/s Spoken: Portuguese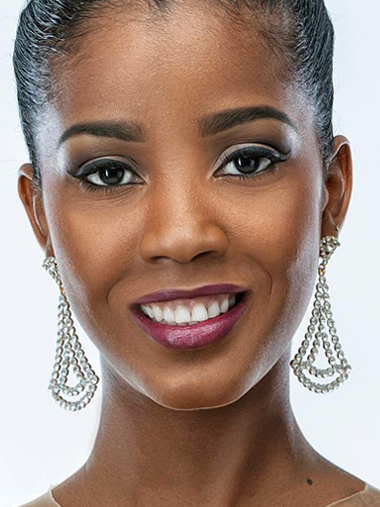 DESCRIBE YOUR CHILDHOOD GROWING YEARS (8-13 YEARS OLD)
That was a very difficult turbulent time for me, there were many fights between my parents it was the beginning of a separation, finally they ended up getting divorced and it turned the situation even more complicated because he did'nt helped my mom with the expenses, sometimes we had nothing to eat and my older sister had to start working much earlier to be able to help my mom with house expenses wich became a very unconfortable situation to all of us.
ANY SPECIAL STORIES OR FACTS ABOUT YOUR FAMILY?
The special fact about my family was that my mother had survived a kidney cancer in 2014, a cancer that said by the physicians was very rare, but she overcame it, thanks to god and we were always on their side united and firm. My father also had a cancer in prostate this year.
WHAT IS THE MOST UNUSUAL THING YOU HAVE EVER DONE?
The most unusual thing that I can rememberto do is that I used to jump to the sea when I was a child even before I have learnt how to swim and go to a stage that I could not reach the ground and I dont even remember I did manage to came back.
WHAT MAKES YOU PROUD OF THE COUNTRY YOU ARE REPRESENTING?
For the first time in Angola history we are participating in a competition about enviroment and that makes me very proud to be Angolan we are hard work people, cheerful and with own habits and customs, and happy because I'm going to help raise my people's awareness and help our country which I think is the most beautiful and warm country in the world, I love it.
WHAT TRIVIA ABOUT YOURSELF WOULD YOU LIKE TO SHARE?